Just some more Monday morning musings about our team…
Nice to see there is more under the "good" section now than there is in the "bad", or the "ugly".

THE GOOD:
Tuukka Rask continues to shine, notching wins against the Sabres and the Blue Jackets. He was 8-1-0 through November 11 (currently 10-1-0).
32 shutouts for Tuukka Rask puts him alone in 3rd place in B's history. Claude Julien's 400th win in Boston- adds to franchise record.

— Kirk Luedeke (@kluedeke29) November 8, 2016
Team defense has most definitely improved. "Team defense" refers to the forwards' defensive play, as well.
Austin Czarnik is the little engine that could. He doesn't stop moving, and has brought a refreshing burst of energy to the bottom six.
While it seems prudent to stop short of saying he's played a few good games, but Jimmy Hayes has definitely had a good week. Perhaps the fourth line is where he belongs – not that Schaller, Moore and Acciari have made the case for their dynamic trio to be split up.
Crazy Eights is a stud; an absolute star. Through November 11, David Pastrnak scored 9 goals. He's at 10 after the weekend, but we've got to stick to the schedule, here.
David Krejci and Torey Krug are officially back in the lineup, and you don't even have to look for them – they've returned to form for sure.
Ryan Spooner is clearly becoming more comfortable on the wing.
Despite coming up short, the Bruins played a great game against the Habs.

THE BAD:
Despite playing a great game against the Habs, the Bruins came up short. Again. Just can't catch a break.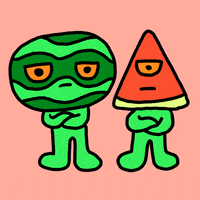 Rask is having a great season thus far, but it seems rather odd that the Bruins have played the Habs twice this season, and Rask hasn't played either game.
Colin Miller makes silly decisions sometimes, which leads to…

THE UGLY:
Colin Miller's own goal. Yikes.
VIDEO: Bruins defenceman Colin Miller scored on his own goal last night. Luckily, they had a 5-1 lead at the time. https://t.co/U5wbUxUHtJ

— Domenic Fazioli (@DomenicFazioli) November 11, 2016
Habs captain Max Pacioretty was hit in the face by a Shea Weber shot. This is not about the Bruins and it actually happened on 11/13, but we're going to see a lot more of his ugly face now, so it seemed important to prepare everyone..
Pacioretty in need of some repairs after a Weber shot deflected straight into his face. pic.twitter.com/ugVdzAk9fu

— Marc Dumont (@MarcPDumont) November 14, 2016