Many Bruins' fans heads collapsed or hearts skipped a beat when then heard this news:
Anton Blidh is on the ice for the Bruins as a fourth-line left wing. Patrice Bergeron is not out for practice.

— Amalie Benjamin (@AmalieBenjamin) December 2, 2016
Anton Blidh? Really?
Wait, no, that wasn't it: BERGERON WAS NOT AT PRACTICE! WHAT IS WRONG? WHY? OH, THE HUMANITY! (Or OH, THE HUGE-MANATEE)
It seemed all was lost. But then, this missive was sent.
Zdeno Chara and Noel Acciari will not make the trip to Buffalo. Bergeron will make the trip.

— Amalie Benjamin (@AmalieBenjamin) December 2, 2016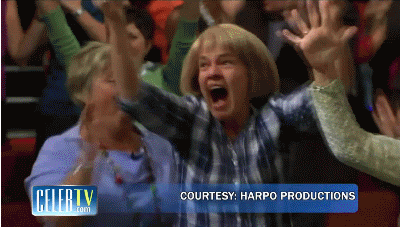 It remains to be seen whether or not Bergy will be playing, however, with a one-game road trip, it would be silly for him to travel and not play.
The Bruins take on the Sabres, now with added Jack Eichel. Evander Kane is also back in the lineup after recovering from an injury of multiple cracked ribs at the beginning of the season.
Hey, I just realised that the Bruins get to play against both homophone defensemen within games of each other: Justin Faulk of the Canes and Justin Falk of the Sabres.
LINES Best guesses according to Daily Faceoff
BRUINS FORWARDS
Marchand – Bergeron – Pastrnak
Schaller – Krejci – Backes
Beleskey – Nash – Czarnik
Spooner – Moore- Blidh *
BRUINS DEFENSIVE PAIRINGS
Krug – McQuaid
Killer – Carlo
Morrow – Chiller
BRUINS GOALIES
Rask
Khudobin
[EDIT * GH asked me to update this thread if any more definitive lineup updates came out before gametime. Minutes ago, Claude mentioned that Blidh would be playing wing today, but he had not decided who would be coming out of the lineup. Who will be on the 9th floor today? Will it be Spooner? Hayes? Czarnik? Do the Sabre's even have a 9th floor? And are there nachos? -IntentionallyWidenberg]
SABRES FORWARDS
Okposo – O'Reilly – Girgensons
Grant – Eichel – Reinhart
Foligno – Larsson – Gionta
Moulson – Kane – Carrier
SABRES DEFENSIVE PAIRINGS
McCabe – Ristolainen
Gorges – Franson
Fedun – Falk
SABRES GOALIES
Lehner
Nilsson