The Bruins took on the Penguins last night in the PP&GQLTMPLLLDDD center.

The two teams enter the game having some similarities, with href="http://www.hockey-reference.com/players/m/murrama02.html?utm_campaign=Linker&utm_source=direct&utm_medium=linker-">Matt Murray playing goal at a level comparable to Tuukka Rask. The Bruins are second only to the Pens in shots on goal per game, however, the Bruins lack of finish has left them with a PPG not much over 2 compared to the Penguins 4+. The league's top goal scorer, Sidney Crosby will play opposite the second most prolific goal scorer, David Pastrnak. Bruin Matt Grzelcyk makes his debut as an NHL defenseman, paired with Kevan Miller, wearing #48
On the other end of the spectrum:
Big Z! Chara is playing his 1,300th NHL game tonight… the leader among active defenseman. pic.twitter.com/OZEGI3AJgQ

— NHL (@NHL) December 15, 2016
Krug is paired With McQuaid
First Period:
Chris Kunitz gets the game's first penalty, tripping St. Patrice in the crease, trying to get at a puck behind Tuukka's net. The Bruins' 'dominant' power play was as effective as usual: No points.
A bad change by the Penguins leaves plenty of space for Rad Brad Marchand to slip a goal past Matt Murray's wilberries! Bruins lead, 1-0
When you leave Brad Marchand all alone in the slot, this happens. pic.twitter.com/rXkrHQ75Qo

— NHL (@NHL) December 15, 2016
Two minutes later, Crosby fires a pass to Schultz, who buries a quick little wrister under Tuukka's armpit. Tie game, 1-1
And then Schultz fired right back.

The @NHLBruins and @Penguins are tied 1-1 after 20 minutes. pic.twitter.com/a7dGHy4yKT

— NHL (@NHL) December 15, 2016
Impeccably reading the momentum, Jimmy Hayes soon commits boarding against Brian Dumoulin – B's go on the penalty kill.
Just as the Bruins are completing the kill, Patric Hornqvist wrapped his free hand around an off-balance Marchand -POWER PLAY!!!
And soon into the power play, Kris Letang makes a high, late hit on our golden child, David Pastrnak, leading to a 5-on-3.
Boston's overwhelming ability to finish is on a tour-de-force resulting in no goals.
Or perhaps they confused 'power play' with 'flower play'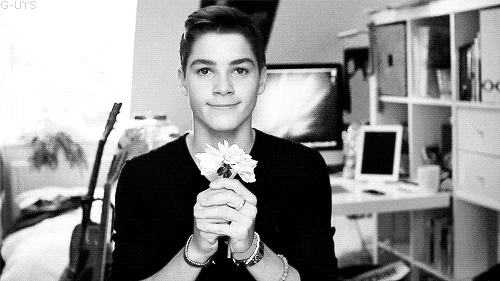 or worse, 'shower play'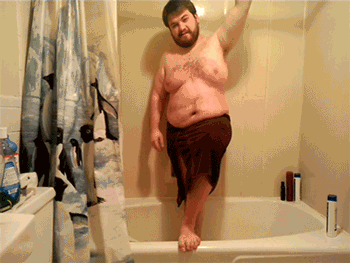 Regardless, the Bruins are the better team in the 1st period and finish the period ahead in shots, but tied on the board.
G 1 – 11
SOG 15 – 11
Hits 8 – 13
Pim 2 – 6
Second Period:
Early in the 2nd, the Bruins are a little behind the play. They get pinned in the defensive zone, unable to clear for a couple of minutes, but Tuukka bails them out.
After Tuukka gets them a faceoff and a line change, they manage to get some offensive zone time, leading to David Krejci crowding the net and putting the Bruins in the lead, 2-1.
David Krejci kicks the puck to his his stick and tucks it past Matt Murray, 2-0 #NHLBruins! pic.twitter.com/YSMWNgfRgp

— Marina Molnar (@mkmolnar) December 15, 2016
On the next Penguins zone entry, a marginal high-stick by Marchand leads to an epic Crosby head-snap, and a Penguins power play.
And Marchand drills Crosby in the face with the stick pic.twitter.com/dN1Z15NhPg

— Pete Blackburn (@PeteBlackburn) December 15, 2016

Generating a Nick Bonino score. Tie game, 2-2
An Evgeni Malkin penalty results in no goals, and soon after, a missed assignment during a line change results in a Malkin scoring opportunity that draws a slashing penalty from Matt Grzelcyk.
This time the Bruins are able to protect their own house.
The Bruins have a few strong shifts toward the end of the period, but cannot move the puck into the net.
All in all, the Bruins were not quite good enough in the 2nd.
G 1 – 1 ( 2- 2)
SOG 16 – 11 (31 – 23)
Hits 12 – 13 (20 – 26)
PIM 4 – 2 (6 – 8)
Third Period:
Early in the 3rd, Tuukka takes a slapshot to the head, drops it, faceplants, and blocks the rebound with his stick.
Tuukka lays out for the save pic.twitter.com/oiZPrfEs1K

— Pete Blackburn (@PeteBlackburn) December 15, 2016
At this point, people notice that Kevan Miller is not on the bench. No one can say why.
Midway through, Marchand pushes Daley during a scrum in the corner, where Daley's head goes into the boards hard. Marchand goes to the box for cross-checking.
During the PK, Hornqvist shields Tuukka, with Conor Sheary getting the better positioning of Krug, and Sheary tips in a Schultz shot.
Sheary with the redirect! @Penguins take the lead! #RivalryNight

Stream it here: https://t.co/ZJaUVJmgPB https://t.co/3RgQWBzlyx

— NHL on NBC (@NHLonNBCSports) December 15, 2016

Penguins take the lead, 3-2
After 5 minutes of mostly unexciting play, Pasta steals a puck from Murray behind the net, skates around front, and scores 5-hole on Nick Bonino, who slides helplessly into the net after it.
Teams just giving Precious Angel Child goals at this point pic.twitter.com/WArwJm7HIc

— Pete Blackburn (@PeteBlackburn) December 15, 2016
Tie game, 3-3.
Late in the period, on a Sheary breakaway, Tuukka makes a bouncing leg-pad stop and the puck gets lodged in his pad when he tries to settle it down.
Another look at Rask's denial of Sheary pic.twitter.com/Hagim9soLa

— Pete Blackburn (@PeteBlackburn) December 15, 2016
End of regulation.
Extra Hockey:
Bryan Rust crashes the net in OT, and Tuukka drops into the butterfly, while Rust picks the top shelf.
Rust's 8th goal of the year. The @Penguins 7th win in a row. #RivalryNight
https://t.co/YLF5FU0NkC

— NHL on NBC (@NHLonNBCSports) December 15, 2016

Penguins take it in OT, 4-3.
Bruins still get a point.