Merry Christmas from all of us at Bobby To Bergy.com

The Bruins did a little Xmas shopping for us
Making a list, and checking it twice…

Who ended up on the Nice List during #BehindTheB? pic.twitter.com/CPjVCR5KhH

— Boston Bruins (@NHLBruins) December 22, 2016
They were nice enough to give us holiday presents in the form of David Pastrnak and Frank Vatrano, but we were left wanting in the form of getting only one point out of Carolina. Well, you can't have everything you want.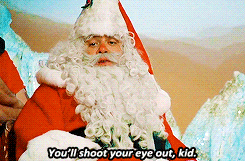 Well we don't have a lot of new content handy, but here's a Bruins fan favorite from a couple of seasons ago…

We missed the start of Hanukkah yesterday during site upgrades, but it lasts more than one day, so it still counts…
The Bruins didn't miss it, so enjoy that as well…
Happy Hanukkah from the #NHLBruins! pic.twitter.com/m54chSZT55

— Boston Bruins (@NHLBruins) December 24, 2016
And finally, if you celebrate Kwanzaa, enjoy this traditional preparation of the Kwanzaa cake:

AAAAAGGGGGGGHHH!!!!! That's completely disgusting and hideous!!!
Let's just go with the family spin. Happy Kwanzaa.
Happy Holidays, Bruins fans!