The Bruins played the Sabres in Buffalo last night.

Ryan O'Reilly did not play last night due to appendicitis.
The officiating team for last night was TJ Luxmore/Ghislan Hebert at ref and Greg Devorski/Mark Shewchyk at linesman. Unfortunately, as we will see, officiating was an issue.
First period:
The Bruins gave up a couple of opportunities early in the first, leading to an Eichel-to-Foligno goal.
Bruins trail 0-1
William Carrier hits David Backes into the boards, a little late, a little high, and #42 takes a long time to get up. He would not return to the game and is presumed to have acquired a concussion.
William Carrier drills David Backes with a check to the head. pic.twitter.com/z1S4jQUp4g

— Marina Molnar (@mkmolnar) December 30, 2016

2 minutes later, Adam McQuaid seeks out Carrier and drops the gloves. The linesmen quickly jump in to break up the fight.
Sort of.
Greg Devorski jumps in quickly, and pins McQuaid's arms. His partner is slower to get a grip on Carrier, and is unable to prevent him from punching the defenseless McQuaid several times in the face.
One official is literally holding McQuaid's arm while he's forced to eat punches from Carrier. Insanity. pic.twitter.com/UZE9AnOCpF

— Pete Blackburn (@PeteBlackburn) December 30, 2016

McQuaid is clearly unhappy with this result, arguing a little with Devorski. His eye & face is visibly bloodied during the the conversation.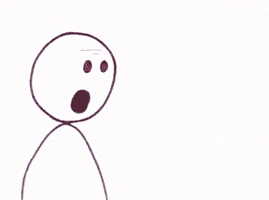 (Artist's rendition)
Carrier receives a 5 minute major, while McQuaid receives a 5 minute fighting major, a 2 minute Instigator, and a 10 minute misconduct – 17 minutes in total, plus a 2 minute penalty kill. Kyle Okposo would score on the power play, Sabres going up 2-0 on the Bruins. McQuaid would eventually serve out all his penalty time after getting stitched up. Carrier would not return, having injured his hand on McQuaid's head/helmet.
Sabres fans and media tweet out a long stream of nonsense.


(Meanwhile, Bruins fans & media tweet out an erudite and well thought out series of complaints)

And to add insult to insult and injury and injury, the ref missed Okposo's goal, resulting in a delay (presumably as Toronto called down) and a scoring review ensued.
Even aside from this, the Bruins were on the wrong side of the penalty differential early in this game, including a dubious cross-check call on Kevan Miller.
Bruins have been outshot 16-9 so far.
Second Period:
A few testy exchanges and scrums ensue, leading to some mostly offsetting penalties.
Then look who's starting to play his game again…
Marchand to Bergeron 💯 pic.twitter.com/iejItKL1cZ

— Pete Blackburn (@PeteBlackburn) December 30, 2016

Patrice Bergeron. Sweet.
Bruins shrink the gap to 2-1.
David Krejci also gets some good scoring opportunities, working with Frank Vatrano in place of Backes.
Then on a power play, some sustained pressure around the Lehner's goal results in this:
Backhand. Fist pump. Tie game. pic.twitter.com/GbSVkdsT5y

— Boston Bruins (@NHLBruins) December 30, 2016

Dan Bylsma would challenge for goaltender interference. No dice.
Tie game, 2-2.
Bruins outshot the Sabres 15-10 in this period.
Third Period:
There's a little back & forth in the 3rd, but the Bruins are generally the stronger of the two teams. The Sabres are a little chippy, "feeling their oats".
Ryan Spooner pops in a one-timer from the slot with around 4 minutes remaining in the 3rd.
Boston takes the lead, 3-2.
Ryan Spooner gives the #NHLBruins the 3-2 lead late in the third! What a goal. pic.twitter.com/MWsW371av0

— Weekend at Bergy's (@weekendatbergys) December 30, 2016
With 1:20 left, the Sabres pull their goalie. They did not manage this situation well, and Spooner gets an empty net opportunity, from which he is not sufficiently knocked off.
Spooner seals the deal with a nice effort on the empty netter pic.twitter.com/5i6RF2km2D

— Pete Blackburn (@PeteBlackburn) December 30, 2016

4-2, Bruins.