This was a stormy weekend across America.
Frozen Fenway was yesterday
It was miserably cold, and I didn't go, but after delaying it once already (due to a winter storm), they played it anyway.
Win streak reaches four as we take down the Minutemen at Fenway! JFK (2), McAvoy, Krys, Chabot w/ the goals. #GoBU #FrozenFenway pic.twitter.com/chlJYWxLn2

— BU Men's Hockey (@TerrierHockey) January 8, 2017

Bruins prospects Jakob Forsbacka-Karlsson and Charlie McAvoy combined for three goals!
It appears that the future is bright.
Here's an AHL game that should have been cancelled:
(I believe this was the Ontario Reign @Bakersfield Condors.)
Never seen anything like it. pic.twitter.com/36Qj6KMHvb

— Lindsay Czarnecki (@ReignInsider) January 8, 2017

Jinkies!! Like that's enough of that!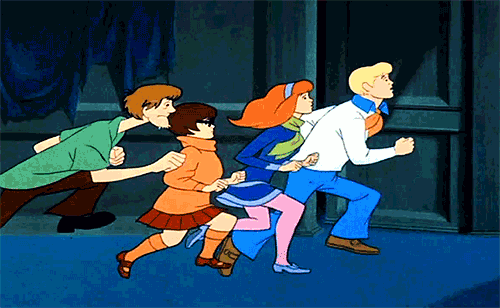 Boston was not the only place with snow — A State of emergency in Carolina shut down many roads and businesses in Raleigh
This entire area is shutdown due to the weather….makes sense, very scary out here! #snowpocalypse2017 pic.twitter.com/fb2hZXX0rC

— Bryan (@bryguyboxing) January 8, 2017

Our thoughts and prayers go out to them.
Why do we care about snow 800 miles from our usual stomping grounds?
Because the Bruins played the Carolina Hurricanes yesterday!
The Bruins started Zane McIntyre in goal after calling him up from Providence earlier in the week.
Also coming back: Defenseman John-Michael Liles was back in the lineup, after his extended concussion-related absence, paired with Kevan Miller. Chiller was on nacho duty.
After 13 minutes, Dr Tim Schaller broke the (proverbial not actual) ice with the first goal (his 6th of the season).
here is another angle pic.twitter.com/UMr6gkhWjL

— GIF Grand Maester (@myregularface) January 8, 2017

The Bruins go into the break, leading 1-0. @ZanoInsano has stopped 13 of 13 shots.
GOAL!!!! 🚨 pic.twitter.com/P2nFFGYPA5

— Boston Bruins (@NHLBruins) January 8, 2017
Second Period
The Bruins came out 'strong' in the second period
Are the Bruins drunk?

— Kirk Luedeke (@kluedeke29) January 8, 2017

…with lots of falling down.
In one fateful sequence, Zdeno Chara falls down, allowing a breakaway that leads to Carolina's first goal
Zane made the first save but Sebastian Aho gets the rebound, and keeps it away from Chara and his teammate puts it into the net.
The Bruins would challenge: Waaaaahhhh goaltender interference
Coin flip goes against the Bruins. Challenges are pure nonsense.

— Fluto Shinzawa (@GlobeFluto) January 8, 2017

No joy.
Canes have tied it up.
Not to be one-upped, Adam McQuaid would also provide a scoring opportunity for the other guys.
Adam McQuaid pinches down in o-zone but cant keep the puck in & odd man break ensues…2-1 CAR. Ferment, Drink, Repeat.

— Kirk Luedeke (@kluedeke29) January 8, 2017
Then Torey Krug falls down a couple of times, allowing a couple of Jordan Staal breakaways on Zane (during what is supposed to be a Bruins power play), which he handled well
.@ZanoInsano_29's back-to-back saves on Staal during the PK. pic.twitter.com/Ll4hBZBfd3

— Boston Bruins (@NHLBruins) January 8, 2017
The period ends with the Canes leading by 1 goal.
Boooooo.
Third Period
The third period was fairly eventful, starting with… A Backes-hand goal!
Backes goal pic.twitter.com/MyUBPgzGrN

— GIF Grand Maester (@myregularface) January 9, 2017

Ok, it was a regular forehand shot, but David Backes still tied up, 2-2!
Unfortunately, this would not last too long.
3-2 'Canes pic.twitter.com/o19X6shL1i

— GIF Grand Maester (@myregularface) January 9, 2017

*Sigh*. Canes up, 3-2.
But really that is ok, because the Bruins have…
Brad Marchand!
Marchand goal pic.twitter.com/uEQXuAgjhL

— GIF Grand Maester (@myregularface) January 9, 2017

Tie game, 3-3!
This tie would last into the end of regulation, gaining at least 1 point for both teams.
Overtime
Marchand looked great early in the 3rd, but ran out of steam. In fact, in OT, both Marchand & Krug looked slow and exhausted. Bergeron made an impressive net drive, and got a shot off, which Cam Ward saved, but Marchand was way out of position to play the rebound, heading behind the goal line, rather than the opposite side of the crease.
The puck came back to the Bruins defensive zone, and the Bruins took it back, but David Krejci gave it away during a line change. When the puck came back, Liles got the puck behind Zane's net, but made a bad pass towards David Krejci, who could not reel it in at the blue line.
This was a death knell for the Bruins hope of coming out of this game with 2 points.'
Canes OT winner pic.twitter.com/0VBkVmTYWp

— GIF Grand Maester (@myregularface) January 9, 2017
Canes win, 4-3 in overtime.