You've probably heard by now that top-line LW Brad Marchand is due to have a hearing today regarding his trip on Niklas Kronwall. If you haven't, here's the word from the Department of Player Safety (DoPS):
Boston's Brad Marchand will have a hearing tomorrow for a dangerous trip on Detroit's Niklas Kronwall.

— NHL Player Safety (@NHLPlayerSafety) January 25, 2017
For those of you who missed it the first time or just didn't remember it at all, here's the clip:
On NHL Live, NBCSNs pregame show for NHL Rivalry night, Bob McKenzie said that it wasn't being considered a slew-foot because Brad didn't pull on Kronwall from behind while taking out his leg. It is being considered tripping.
So, Brad's going to get suspended or fined. If it's a suspension, how long? If it's a fine, how much?
McKenzie suggested it would be one game and that it would not interfere with his ability to play in the All Star Game.
Let's break this down a bit. We'll disregard the ASG stuff because all players selected have to play unless they are injured, or ugly like Evgeni Malkin, sending their first born in their stead.
(Boo! I'm mean! But seriously, he's ugly. And I don't like him.)
Brad has been fined and suspended numerous times during his career, the most recent suspension coming last December right before the Winter Classic at Gillette.
| Date | Infraction | Against | Suspension | Fine |
| --- | --- | --- | --- | --- |
| 3/17/11 | Elbowing | RJ Umberger | 2 games | |
| 12/5/11 | Slew-footing | Matt Niskanen | | $2500 |
| 1/7/12 | Clipping | Sami Salo | 5 games | |
| 1/15/15 | Slew-footing | Derick Brassard | 2 games | |
| 11/12/15 | Roughing | Gabriel Landeskog | | $5000 |
| 12/29/15 | Clipping | Mark Borowiecki | 3 games | |
Even though the infraction is not considered a slew-foot, Marchand has been fined and suspended for doing that in the past as well as for clipping, but not for tripping. Essentially if it is a one-game suspension, it will be due to his history of these unprovoked infractions. There is recent precedent suggesting that it could be a fine and that maximum allowed under the CBA is $2217.74. But this is Brad Marchand, a player who has a reputation for being a pest and already has multiple multiple-game suspensions.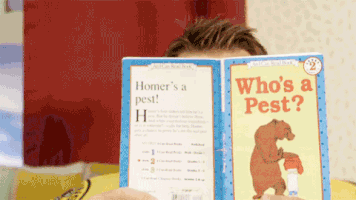 Let's hash it out:
Should he be suspended? How many games? Or should he just be fined?