As part of it's Centennial celebration leading into the All-Star weekend, the NHL released its list of the 100 greatest players of all time last night in a long, televised ceremony.

I should say in a long, confusing, convoluted ceremony. First off, they did not assign an order to the list. This is probably a wise idea – there would always be a never ending argument as to whether Gordie Howe, Wayne Gretzky or Bobby Orr should be first on the list. And inevitably some asshole will make an argument for "Super" Mario, only to be mercilessly shouted down. But unless you had been following previously and reading about it on their site, this would be a surprise.
They started by releasing – on their website – the names of those players who had the bulk of their career prior to 1970.
Then they started the ceremony with those players from that part of the list who were still alive & kicking (and available). If you hadn't read the website list, it was not exactly clear what they were doing. Still, it was good to see "The Chief" – Johnny Bucyk – as well as others like Red Kelly & Frank Mahovlich, though they were not given much of an intro or any opportunity to speak.
Then they broke the list up into decade and position groups – but switched around the ordering of the position groups seemingly at random. The first position group was "1970s Defensemen and Goalies" – allowing us to see the great Numbah 4 – They then followed up with "1970s Centers and Wings" – which sounds an awful lot like family pack one can pick up at the meats department of your local Stop'n'Shop.
But for each of these groups, they showed a little narrated montage for each player. I always enjoy these because I don't get to see a lot of video for ex-players – especially non-Bruins players like Larry Robinson or Stan Mikita who I never truly appreciated at the time.
For the 1980's they switched it up – introducing the forwards first, and then the D-men & goaltenders. For the 1990's, they broke it more explicitly into Goaltenders, then D-men, then Wings, then Centers. For the 2000's, they packed everyone together (owing to the smaller size of that group). They then had a piano-accompanied montage of the older players who had passed on (RIP Milt Schmidt among others), including a very short film clip. This flew by very quickly, with no narration. As someone who was not alive during most of these players' best years, I would have liked a bit of back-story for these guys, but I suppose it would have dragged on since it contained roughly a quarter of the list.
Then it got weird. They then started naming some current NHL players, starting with three members of the Blackhawks Stanley Cup teams, Sid the Kid, Ovi & Jagr. This really does not make sense for more than one reason.
<Begin Rant>
First, they should not have included players who are still playing in the NHL. That is not how these things are normally handled. These players are still a work in progress. [ Are we slighting Connor McDavid or some other current player who hasn't fully established their legacy? What if we find out that Kane or Jagr have been mercilessly juicing up on PEDs? ] There is the obvious problem of recency bias – we all have a tendency to celebrate the guy who just made that big play. That's one of the reasons why sports Halls of Fame wait several years after a player's retirement to vote on their enshrinement. Also, hockey has a wonderful tradition of humility which this flies in the face of. Of course, the NHL (courtesy of NBC) also has Pierre McGuire, whose shameless adulation also flies in that same face like a cream pie in a Three Stooges short.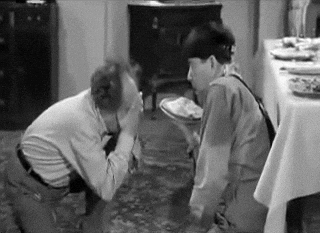 Second, They probably chose the wrong guys. Sure, Ovechkin & Crosby are obvious HoF guys from the current era, and Jagr is an obvious future HoF member due not to his current play, but his play during the 1990s. However, it felt really odd seeing the three current Blackhawk players there, because while they are all great players, were they the best players? Like, 100 best ever? I had flashbacks to children's television… "One of these things, is not like the others. One of these things doesn't belong…". Or perhaps as many as three.

It was obvious that they were there because of team success rather than individual accomplishment. The Blackhawks, of course, had won three Stanley Cups with these players. Is that the criteria? Why not throw in Patrick Sharp while you're at it? Is Jonathan Toews really a hall of fame player? Maybe? I'm not sure? How about Duncan Keith? Probably? As Bruins fans, we get to see each of these player's most comparable contemporaries – Bergy & Chara. Is Toews better than Bergy? Not generally, but he does score more points.
Is Keith at his prime better than Chara was at his prime? Nope. Only a Chicago fan would say otherwise. Chara at his prime could simply erase an opposing star from the game. Keith could never do that. In the 2013 Stanley Cup Final, Chara was starting to show his years, and was playing injured, but the 'hawks outright refused to attack his side of the defensive zone for the first 3 games. Some players came out and said so, and the shot maps backed that up. That's not something that happens often, and I've never seen it happen for Keith. (Unfortunately, Chara really was hurt at the time and could not stand up to the onslaught when eventually tested, or the Bruins might have won that thing.) Some have suggested that they should rather have included Evgeni Malkin or Joe Thornton. Others have suggested Iginla or the Sedins.
So if they haven't even been inducted into the Hockey Hall of Fame, and if they don't stand out from their contemporaries, how are they part of the 100 best? How do they beat out guys who are in the Hall, like Ed Belfour or Joe Primeau or Tiny Thompson?
<End /Rant>
Ahhh well. Congrats to all, even the ones whose place I have questioned.
Pre-1970 Players
Jean Beliveau, Charlie Conacher, Sid Abel, Georges Vezina, Eddie Shore, Tim Horton, Andy Bathgate, Bernie Geoffrion, Syl Apps, Elmer Lach, King Clancy, Doug Harvey, Max Bentley, Terry Sawchuk, Gordie Howe, Toe Blake, Maurice Richard, Bill Durnan, Milt Schmidt, Ted Kennedy, Howie Morenz, Turk Broda, Jacques Plante, Dickie Moore, Johnny Bower, Alex Delvecchio, Glenn Hall
Red Kelly, Dave Keon, Ted Lindsay, Frank Mahovlich, Henri Richard, John Bucyk
1970s Defensemen
Bobby Orr, Brad Park, Larry "Big Bird" Robinson, Serge Savard
1970s Goaltenders
Ken Dryden, Tony Esposito, Bernie Parent
1970s Centers
Bobby Clarke, Marcel Dionne, Phil Esposito, Jacques Lemaire, Stan Mikita, Gilbert Perreault, Jean Ratelle, Darryl Sittler
1970s Wings
Yvan Cournoyer, Bob Gainey, Bobby Hull, Guy Lafleur
1980's Defensemen
Ray Bourque, Paul Coffey, Al MacInniss, Denis Potvin, Borje Salming
1980's Goaltenders
Grant Fuhr, Billy Smith
1980's Centers
Bryan Trottier, Peter Stastny, Denis Savard, Mark Messier, Pat LaFontaine, Wayne Gretzky
1980's Wings
Jari Kurri, Mike Gartner, Mike Bossy
1990's Defensemen
Scott Stevens, Scott Niedermayer, Brian Leetch, Chris Chelios
1990's Goaltenders
Patrick Roy, Dominik Hasek
1990's Centers
Sergei Fedorov, Peter Forsberg, Ron Francis, Mario Lemieux, Eric Lindros, Mike Modano, Joe Nieuwendyk, Adam Oates, Joe Sakic, Mats Sundin, Steve Yzerman
1990's Wings
Pavel Bure, Brett Hull, Luc Robitaille, Brendan Shanahan
Players of the 2000s
Teemu Selanne, Chris Pronger, Nicklas Lidstrom, Pavel Datsyuk, Martin Brodeur
Current Players
Patrick Kane, Duncan Keith, Jonathan Toews, Alex Ovechkin, Sidney Crosby, Jaromir Jagr