The stupid Habs decided to ruin Valentine's Day for everyone by hiring a recently-fired Claude Julien as their new head coach. Of course, they had to fire greasy Michel Therrien (again), so they could hire dapper Claude Julien (again). Ugh, such a soap opera.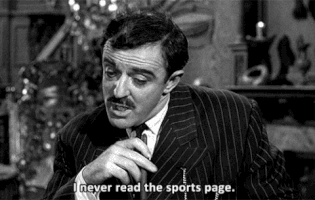 It certainly didn't help to know that the Bruins granted permission on Sunday.
Habs asked Bruins on Sunday for permission to speak with Claude Julien, according to source

— Pierre LeBrun (@Real_ESPNLeBrun) February 14, 2017
Reaction to this has been varied from the media and fans alike:
The Canadiens dumped Therrien on Valentine's Day to get back with their ex. Ouch

— DJ Bean (@DJ_Bean) February 14, 2017
VIDEO: There's little doubt that B's revenge is one of the components in Claude Julien taking the Canadiens gig https://t.co/MEKUxJTXNY

— Joe Haggerty (@HackswithHaggs) February 15, 2017
(Can we all agree that Haggs is full of shit and that this decision is NOT based on revenge. Claude is many things but petty isn't one of them)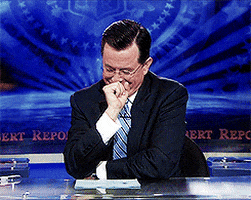 I wake up at 2 AM in Rome to find out @CanadiensMTL have hired Claude Julien. Those @NHLBruins fans who wanted him gone may regret it.

— Dale Arnold (@DaleEArnold) February 15, 2017
Latest column: We need to see Bruins and Claude Julien's Habs meet in the playoffs – https://t.co/PKHwiz9wv8

— Ty Anderson (@_TyAnderson) February 15, 2017
😃😃😃😃😃😃😃😃😃😃😃😃😃😃😃😃😃😃😃😃😃😃Canadiens fires coach Michel Therrien and replaces him with new head coach,Claude Julien #Habs
😃😃😃😃😃😃😃😃😃😃😃😃😃😃😃😃😃😃😃😃😃😃

— Swehabs (@SwehabsOfficial) February 15, 2017
I guess we hate Claude Julien now

— TD Garden General (@TdGardenGeneral) February 14, 2017
GODFUCKINGDAMNIT! https://t.co/iAcLeUTgHQ

— Ellen Peal (@NotHCsMom) February 14, 2017
Is this really a bad thing? Maybe, maybe not. The timing for this change is somehow worse than it was when the Bruins made it last week: Montreal is also on a bye week and cannot practice under Julien until after 4pm on Friday due to the bye week rules. While he can look at film and work with assistants, he won't be able to work with his team until just before their return from the bye. With most of not all the Atlantic teams playing their games in hand on both the Habs and Bs, a fast start from the bye is crucial in this final push before the trade deadline. Needless to say, the same goes for the surging Bruins who play the dreaded West Coast Roadtrip this week. Before the break, Boston had pulled within 6 points of the Canadiens, with Ottawa in between the two teams in the Flortheast.
Let's hope for a bumpy start to Claude's (second) tenure with the Habs.
Questions that I didn't address (because it's late and I really needed to watch the WKC Dog Show instead of working on this oh and my computer decided to be a butthead, too. Did I mention it's really late? Seriously, burning the 2:30am oil here): Can we really blame Claude for taking the job? Do we even care at this point? Are you angry with the Jacobses? Does this just make it easier to move on and place your trust in Cassidy?
Discuss