You see, the Ducks wore their orange thirds. I just had to play on that. Too bad the Bruins didn't help me out, making this effort worth it.
I also will apologise in advance if this MFA is barely coherent and lackluster. It's now very late.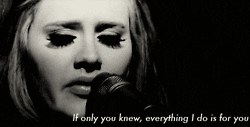 Once a Bruin, and a player who broke the color-barrier in the NHL, Willie O'Ree was on-hand for the ceremonial puck drop tonight.
Thanks to Willie O'Ree for helping us celebrate #HockeyIsForEveryone with tonight's ceremonial puck drop! #LetsGoDucks pic.twitter.com/TbqmdXtQNg

— Anaheim Ducks (@AnaheimDucks) February 23, 2017
First Period:
Jack wanted to talk about Corey Perry. I do too: he's a jerkface.
My boy, Brando Carlrissian, started off the scoring for the Bruins when David Backes recovered the lost offensive zone faceoff and sent it to the right point where Carlo was waiting.
Brandon Carlo upping that trade value just before the deadline! pic.twitter.com/JZigEQDEks

— Pete Blackburn (@PeteBlackburn) February 23, 2017
Shut the fuck up, gifboy!
Andrew Cogliano took a shot on goal that took a fortunate bounce for Boston, hitting the post.
A few minutes later, Tuukka had a great stop on what looked like a breakaway by Ondrej Kase.
"Tuuuuuuuuuuuuuuuuuukk"

Rask shuts the door on Ondrej Kase with 4:17 to go in the first.

— Boston Bruins (@NHLBruins) February 23, 2017
Second Period:
Of course the fucking Ducks had to ruin it by scoring. Kase scored early in the second.
No Goal has returned to the Bruins lineup tonight. David Pastrnak would have had a goal were it not for a goaltender interference on Brad Marchand. Jonathan Bernier couldn't reset after getting his stick stuck in Marchand's skate. Bruce Cassidy challenged the call and lost.
Bruins goal disallowed because of Marchand goaltender interference pic.twitter.com/2YOer5ogde

— Pete Blackburn (@PeteBlackburn) February 23, 2017
No matter, Zdeno Chara shot one from the blue line moments later to beat Bernier glove-side.
Chara's blast gives the Bruins a (short-lived) lead pic.twitter.com/x0BrxfWopA

— Pete Blackburn (@PeteBlackburn) February 23, 2017
This lead was transitory. Rickard Rakell scored down low to tie the game, 2-2.
I've got it, I've got –– wait, maybe not… pic.twitter.com/MuYKHcyra9

— NHL (@NHL) February 23, 2017
Turns out that the goal might have been called back for the Ducks being offside. Losing the previous challenge came back to bite the Bruins.
Looks like the entry on the Ducks go-ahead goal was offside. Bruins couldnt challenge because no timeout pic.twitter.com/5VhMhP1E4h

— Pete Blackburn (@PeteBlackburn) February 23, 2017
David Krejci also bounced one off a post in the period.
Ducks took the lead with under 7 minutes to go when Josh Manson scored. 3-2. Ugh.
Third Period:
Jack keeps calling David Backes Kevin. Why?
On the power play, Ducks center Ryan Kesler shoots up the ice on a breakaway. Tuukka moves out to block the shot, lets out a bad rebound which Kesler takes and shoots on Rask again. But Tuukka makes a great save and stops it.
David Krejci stretches a pass across the neutral zone to Frank Vatrano, who gunned down Bernier.
Another look at Vatrano's game-tying goal pic.twitter.com/gHTRG5Cnk0

— Pete Blackburn (@PeteBlackburn) February 23, 2017
The players got chippy. Chara decided he was taking none of Kesler's shit.
Rakell tapped in a goal to take the lead, 4-3.
And it got uglier. Rask vacated the net. Just under a minute, Cogliano was racing down the ice toward the empty net with only Patrice Bergeron barely in front of him when he falls down due to Krejci tripping him up. The Ducks were awarded a goal. The Ducks won, 5-3.
The Bruins four-game winning streak has ended.