Tonight and tomorrow, the Bruins finish up the western part of the Canadian Roadtrip in Calgary and Edmonton respectively. (Will they go home in between Edmonton and the Monday game in Toronto? Who knows?)
Every game now is a Seriously Watchable Important Game™ (SWIG) that the Bruins must win to maintain a space in the playoff structure.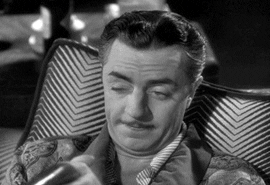 Last night, the Habs did a great job of losing to the Blackhawks. Somehow, they hold a one-point lead over Ottawa in the Atlantic even with the Senators having 2 games in hand on them. The Bruins are just behind waiting for both teams to screw up.
At this point, no one can argue against the coaching change. Ty Anderson of WEEI finally has accepted that the coaching change was necessary.
He instantly changed the fluidity of the club's practices and put a greater emphasis on the club working hard in practice so that they were never quite overwhelmed by the frenetic pace of a game, something that has been an issue for the club in March and April in back-to-back seasons. He realized where to put certain players to maximize their value to the team — such as putting a natural center where he belongs or allowing an offensive-minded defender to be just that — and he encouraged all of his players to play to their strengths in the attacking zone versus a uniformed style for all 20 skaters.

It's the long way of saying that Cassidy has helped this team's core regain some of the swagger that made them a formidable presence in the Eastern Conference for over half a decade and was seemingly buried by week after week of simply sticking to the at times frustrating process under Julien.

"I think this team is capable. They're very capable of winning every night. Every time we've faced off – and we've been in every game," Cassidy said of the Black and Gold last week. "I think the Anaheim game could have gone either way and you know, I don't want to revisit every one, but I want them to feel that way – that when they go out there, they can win every night. You know, we've talked about playing to our standard and when we do, we feel like we can beat any team in the league. So I don't want the guys to be cocky, but I do want them to be confident. You have to be."

But let's throw stats out the window for a moment.

Can't we all agree that this team just looks better under Cassidy than they did at any point under Julien's leadership this season? Because they do, and it's honestly not even close.

Look at Saturday against the Flyers. The Bruins were straight-up horrendous for much of that game they had every reason to let that game slip out of their fingers. But they instead scored the game-winning goal with just five seconds left in the game. Why do I have the weird feeling it happens the other way around and against the Bruins if Julien is coaching a pack-it-in, let's grab a point and get the hell out of here style to finish the third period? And what about Monday in Vancouver? Down by a goal through two periods of play, the Bruins tied the game up less than a minute into the third period and took control of what finished as a 6-3 final for the club. That does not happen under Claude. And while I know I'm dabbling in the dangerous game of hypotheticals and immeasurables, the 55 games of Julien I saw this season were more than enough to spell out these endings.
Sometimes it's difficult to parse through the feelings of unceremoniously dumping the head coach that delivered you the Stanley Cup and another Final run, the coach that the led the hockey club in all-time wins (419).
Do you think Bruce Cassidy has locked up the job next season? Or will Don Sweeney look for another candidate?