So, let's start off with some B2B procedural stuff here.
First: we'll be doing a Playoff Bracket Challenge on the NHL website. Those who have done it in the past know the drill.  Those who are interested but haven't participated in the past will have to register on their website. The challenge is not up yet but should be up by Monday. While I'm not a fantasy hockey gal, I do love the bracket challenge. I had a good run 2 years ago and a wash out last season but I'm ready for more. Still, I look forward to it. I will set it up and announce how to get in when it opens up.
The boys on the @NHLBruins are pumped to be back in the #StanleyCup Playoffs. pic.twitter.com/0lFCgkLppt

— NHL (@NHL) April 5, 2017
Second: I just realised that this is the first year I've been around any of you when the Bruins were in the playoffs because I came on the scene in another time, in another place the season after (2014-2015). So, do any of the guys participate in playoff beard stuff? Is this just PR from the league? What happens with this?
Back to Bruins hockey: tonight's opponents are the Ottawa Senators, who still have 3 games left (including this one) and can affect the Bruins playoff slot but not their actually being in the playoffs. Hallelujah!
Today, we should also find out what happens to Brad. (After Patrice is done with him, that is.)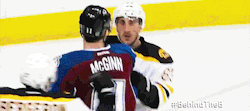 I think he should just get a hefty fine because he done served the time. We'll see if DoPS agrees with me. If so, maybe we should go on the Newlywed Game.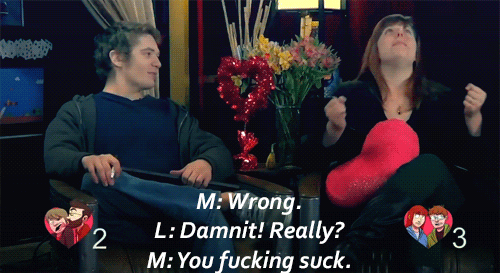 Last night the Habs clinched the top seed in the Atlantic and are now set to battle the Rangers in the first round of the Stanley Cup Playoffs. We may have to wait a few more days before we find out who the Bruins will face.
[poll id="9″]