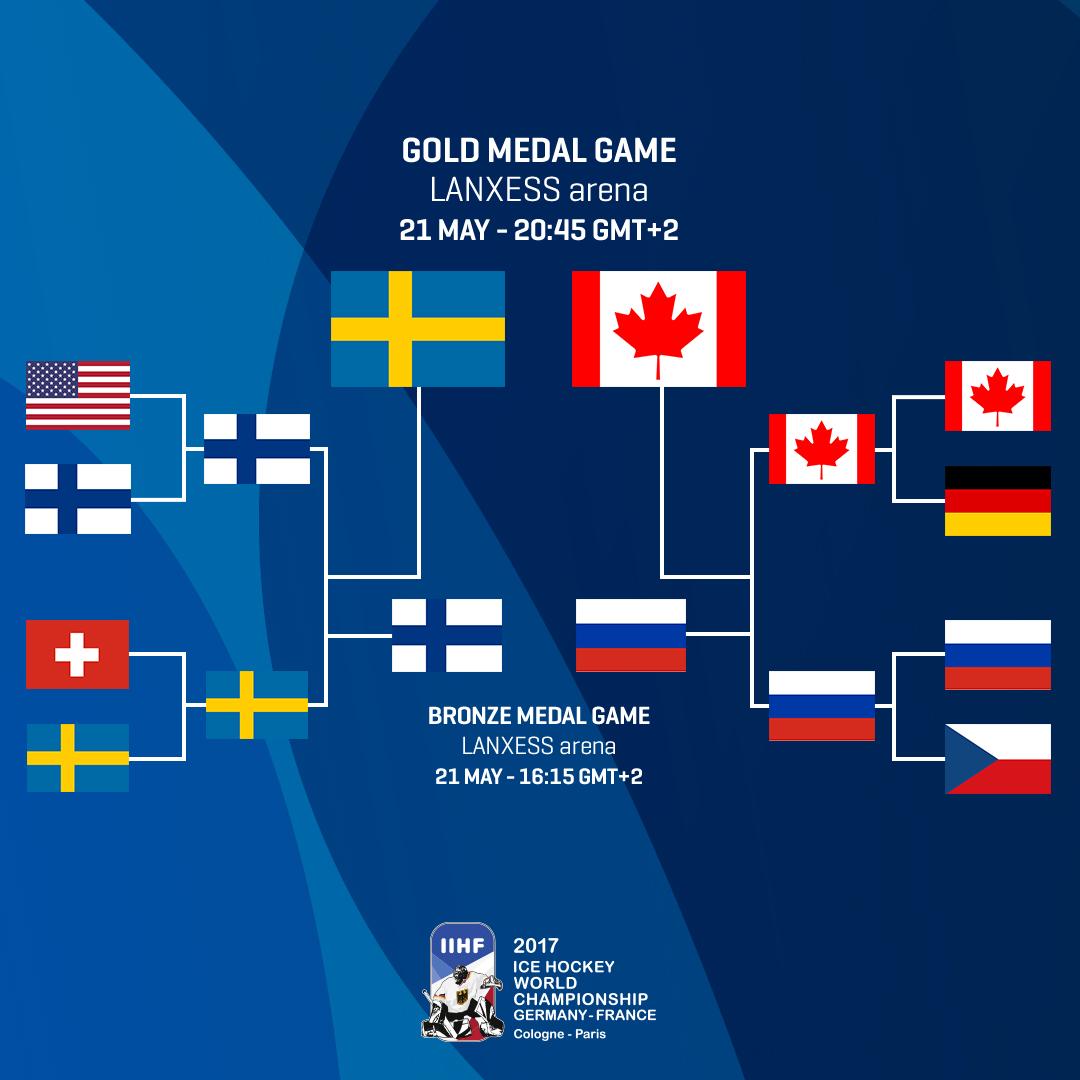 The Medal Round of the 2017 IIHF World Hockey Championships is today! Canada and Sweden face off for the gold medal at 2pm EST, while Russia and Finland battle for bronze at 10am EST. Both games can be seen on the NHL Network.
How did we get here?
Old friend Sturmface invited everyone to the party:
The fun started early, with Flyer-on-Flyer violence:
Amazingly, a Flyer demonstrated exemplary sportsmanship:
Pierre-Édouard Bellemare rejects player of the game and makes them give it to the France goalie. Awesome. #IIHFWorlds pic.twitter.com/0PZcDXRim2

— Brady Trettenero (@BradyTrett) May 7, 2017
The fun ended poorly for Italy:
https://www.youtube.com/watch?v=KoYkSLxL6Mc
Italy and Slovenia finished last in their respective divisions and were relgated to Division I.
The big picture above shows the Knockout Round bracket. Germany made it in the very last game of the tournament, beating Latvia in the shootout.
How did the Bruins do?
David Pastrnak led the Czech Republic in scoring with 1 goals and 6 assists in 8 games. Interesting to see him play more as a setup man than as a trigger man in this tournament, but perhaps he's adding a new dimension to his game. Charlie McAvoy had only 1 point in 8 games for Team USA, and one wonders if he was under-utilized. Definitely not his best tournament. Anders Bjork went pointless in only 5 games of action for Team USA.