After Game 7 spilled into double overtime, the Penguins finally pulled out the win to advance to the Stanley Cup Final. NBC must be breathing a sigh of relief that at least one reliable hockey market will grant them ratings for this series. Don't get me wrong, while I believe that they've become a hockey town, Nashville is still not the broadcast market that Pittsburgh is. It could be worse: we could be hearing about Ottawa's inability to sell out each weeknight game while they played boring-ass hockey.
I'm not human. https://t.co/PQwX7hwSMT

— ETD51 (@ETD51) May 26, 2017
I don't feel so bad about this.
The problem is, we have to listen to Pierre talk to and about the Penguins for the next two weeks.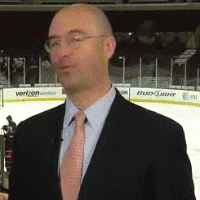 Could be worse – it could be the Blackhawks.
Speaking of which, they haven't been in the playoffs since being swept in four games by the Penguins Final opponent, the Nashville Predators. This is the Toothy Cats first go around in the championship round and some of us are excited about it for various reasons. I've had the ability to watch the Perds through each round and they play some fun, exciting hockey. That defense! The third period scoring! That goaltending! So much excite.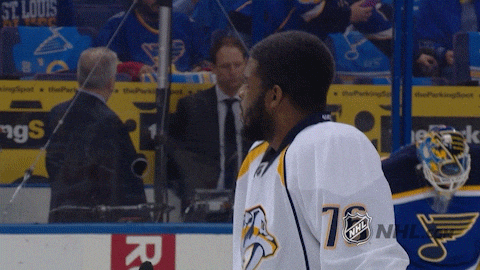 The first game will be in Pittsburgh on Monday night. Here's the schedule:
As stated before, we'll have game threads so we can watch together, enjoy each other's company, for the last series of the 2016-2017 season.