Yesterday was a good thread day. We had fun despite the bad news, that which did not signal the end of the world.
I like to think of this community as a little bubble in which we can all escape for periods of time during our day. The world is troubled. Most news is terrible. And even Hockey fans can be a nuisance. But not you because
Yes, this place is like a little oasis where we can educate each other about all manner of things, discuss hockey, and even have the occasional food fight and discussion of all the varieties of not-water. Mornings are like coffee klatsches, game threads are like watching games with your pals at the bar.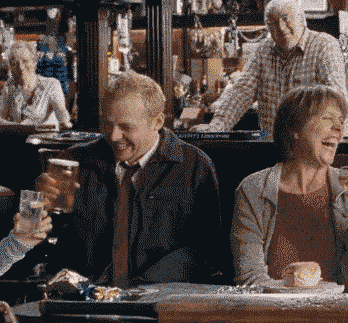 Some times things get a little heated, most of the time not.
I know the draft starts today but I wanted to take a break and have a little fun, which means everyone will be all sorts of serious today. Eh, whatevs.
Yesterday, we talked of our team. Our pretend hockey team. We have a GM (whose real-life initials are GM!) and a player-coach. So who else is on it? What position do you play? Do you have any special moves? Also, there's a world of penalties we can make up.
Have at it, guys. Make your team and your rules. Bring your A-game.
Most importantly though, thank you for coming here day after day and making our worlds just a little better.