News of the day

NHL.com is pointing out that if the Red Wings team gets healthy, then they are already over the salary cap and may have to make a trade. Kronwall looks to be healthy, as do Tatar, Eriksson & Glendenning. Athanasiou (Gehzundheit!) needs to be signed, but Franzen will be out with a concussion.
Ken Holland continues his string of dominance as an NHL GM.
In other news, our peeps here have been all pro-Jagr, wondering when he would be signed.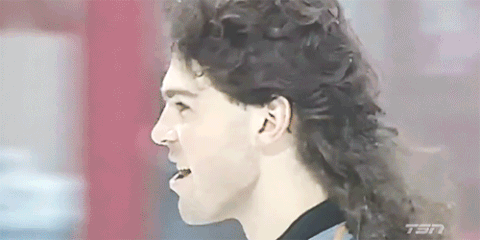 Well they aren't the only ones — Jaromir Jagr has also been wondering. It sounds like he's headed not to the NHL, but to Kladno in the Czech league. In his view, this gives him a comfort level with bailing & heading to North America if the NHL comes a-calling. Another unplanned advantage is that he is free to play in the Olympics if Czech Republic is interested in his services (they will be – especially if – as is likely – Krejci & Pastrnak cannot). But none of this is real until teams start making actual offers.
In additional Olympics news:
Slovakia appears to have named Craig Ramsay as their Olympic men's hockey coach. You may remember Ramsay from such hit shows as the 1986 Buffalo Sabres, the 2000 Philadelphia Flyers, and the 2010 Atlanta Thrashers. Ramsay is from Ontario, so I suppose there is no national link.
TeamUSA has named their coaches. Tony Granato – Former San Jose Shark and current coach of the U Wisconsin Badgers is the head coach,


… with a Massachusetts-heavy crowd of managers and assistants. No comment on any mushroom-based coaches. The presser is on YouTube:

Canada has named Willie Desjardins – formerly of the Canucks – as their coach.
Russia is still led by Latvian and Gagarin Cup winning coach Oleg Znarok.
Why mention the KHL's Gagarin cup? Because it is gloriously ridiculous


…ahem… Seems like a case of overcompensation… do I detect a case of Cup Envy, anyone?
Sign Pasta