Did you miss me? Probably not. I've been MIA lately due to some technical difficulties. And they're kind of on-going, so this is fun.
I was planning something for my triumphant comeback this week, you know, for the whole 10 comments that will happen because it's Friday and people take the day off.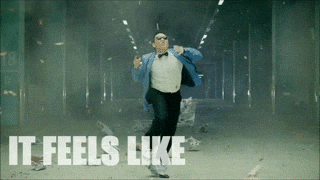 You do you.
Warning: The following has football related content. I realise that this is not the normal subject matter of this blog, but there is a point I'm making and I need to use this. Apologies to those who are offended.
Anyway, the word for today is NARRATIVE as in "Michael Felger pisses off hard-working beat reporters when he chooses to pick and choose shitty NARRATIVEs from his comfortably lazy, cushy radio gig." Seriously, does anyone else have craptastic takes like he does? His partner-in-crime, Tony Massarotti, has even worse ones (if that's even possible) but he doesn't get to sit in the "A-hole chair" all that often.
This week Felger decided to take on the Boston Herald's Jeff Howe, a beat guy who is down at Gillette covering the Patriots every single day, regarding calling him a "bitchy beat writer" after Felger chose to believe Greg Bedard's take on Malcolm Butler's body language (a very subjective thing) at training camp over Howe's actual reporting. Yes, Greg Bedard, who has a regular seat on Felger & Mazz on Tuesdays, has covered the NFL for over 20 years, including a stint at the Globe some years back, but, he hasn't done day-in/ day-out reporting in years. Howe has been there for the entire three years of Butler's Patriots career.
The video of this showdown is worth watching. Howe wins it making Felger looks like the ass he is.
He has every right to be confrontational with Felger about this because adopting certain narratives is not only bad for sports journalists, it's bad for the team fanbases.
Hours earlier, DJ Bean shared an article that he wrote on Felger's red HOT TAEK on Tuukka Rask. Be assured, while Michael Felger was a radio guy who talked about hockey more than most, he has been the super-spreader of the "Trade Tuukka" virus, otherwise known as Tuukka Sucks. Bean's article encompasses more than Felger, referencing his days as a beat writer for the Bruins and giving some small insight into Rask. It's called Rask argument is the stupidist in Boston sports.
Be assured, Bean makes the case that Felger has spread this dumb take far and wide on both the radio and on local TV at CSNNE without using things like stats for proof.
Mike Felger, whom I don't hate, started a narrative surrounding the Bruins goalie in recent years that has given him hours and hours of radio content and, to be fair, made me a couple TV dollars here at CSNNE in my part-time days because we wanted to yell at each other about it.

The narrative is built on two ideas. One is that Rask is good, not great. The other is that Bruins beat writers, a group that included myself for six years, want you to think that Rask is "elite" because they like the guy personally.

What's actually true: Rask is one of the better goalies in the league and he's dropped off in the last two seasons. The beat writers (and numerous others) are simply pointing out when far-fetched things are being said.

Over the course of this silly two-year argument I've pointed out such things as Rask having the best career save percentage in NHL history and his contract not being a drastic overpay, even though it is an overpay. I've pointed these things out because if you're going to present an argument as to how good a player is, you should probably include things like basic statistics.
In his argument with Howe, Felger suggested that Howe had an agenda and a service to the team. Bean addresses that as well:
I say this to help illustrate that Felger's repeated suggestion that players just bat their eyes at the writers to make them say good things doesn't hold water. Not to be that guy, but Felger hasn't covered the team since 1999, so any talk of how players and/or coaches get along with media members is a complete guess on his part.
It's not like journalists are in bed with teams, unless they're directly employed by them or enjoy an insider status like Bob McKenzie. Beat writers basically serve the public in a capacity, to share news and thoughts on the teams they cover. It's not their job to spread takes that alienate fans.
I feel when it comes to Felger, we should all follow former Bruin Shawn Thornton's lead on this.