Last week (or was it the week before) the talk was about a possible trade. This week the negative nellies have turned to offer sheets. Oh, maybe I should't have said "negative nellies", perhaps the better term is indeed idiot. For that is how DJ Bean introduces himself in his latest article on CSNNE.
It's true, that's how he starts off the article.
I hate articles about offer sheets. Most of them are idiotic. This puts me in a pickle, as I am an idiot.
Yes, it's about the complicated nature of offer sheets, why no one pulls the trigger on them, and how the Bruins would be screwed if someone did. It kind of feels like his boss said, "Hey DJ, you need to create some hockey content right now."
"On what? There's nothing to report."
"I'm sure you can come up with something."
I'm glad that Bean is writing about hockey matters because Haggs is awful and putting DJ on football detail is a waste. He admits that offer sheets are hard to wrap one's head around
and it possible might mean that the players' grandmother is bound to the deal by having to make all the pies for Canadian Thanksgiving for the next 25 years and well as becoming in-game entertainment for no fewer than 20 home games per season for the length of the deal.
Don't do that to grandma. Nobody wants that.
Seriously, one reason that offer sheets don't happen, besides pissing off fellow general managers, is that the language is less straight forward, but not entirely incomprehensible, than most CBA issues.
Another reason why I hate articles about offer sheets: Because its authors (definitely myself included once upon a time) often don't understand RFA compensation. The draft picks awarded to victimized teams are done based not on the actual cap hit/average annual value of the deal, but of the deal's total money divided by years or five, whichever is smallest.

So when you see charts such as this one …

… it doesn't mean that you can sign a player to a seven-year, $7.8 million deal and only have to surrender a first, a second and a third. That contract would contain $54.6 million in total dollars, and since five is fewer than seven, the total money would be divided by five. That would make the number $10.9 million, which would cost a team four first-round picks.

If you understood all that, I offer both congratulations and my apologies, but here's where the part about the Bruins being vulnerable comes in: A longer deal would carry a higher cap hit because it buys out years of free agency; a shorter deal would carry a lower cap hit because it gets Pastrnak to his next big raise even sooner. If a team signs Pastrnak to an offer sheet that splits the difference, the Bruins get the worst of both worlds.
The regional sister station/ website CSN Philly is still talking about a possible Pastrnak trade as of August 19th, even though it was denied last week. Yes, Pastrnak would be a great get for them but the writers don't want to give up anything good in return, so why even talk about this. Oh, right, this off season has been the worst.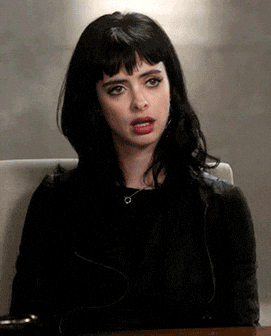 Donny, I asked you to do the thing yesterday.
Don Sweeney, please sign Pasta at 2:45pm at the peak of the eclipse. Use this astronomical occurrence to distract & confuse him. #SignPasta

— VA (@djva73) August 21, 2017
Please, do the thing today, or tomorrow, or by the end of the week.