Tonight is the official start of the preseason for the Boston Bruins. Where are they playing this evening?
Yes, the Bruins have a "home game" at the Videotron Centre in Quebec City against everyone's favourite team to hate, the Montreal Canadiens. We all know that a certain fine, wonderful and awesome centerman comes from that city and we expect that it will be his show.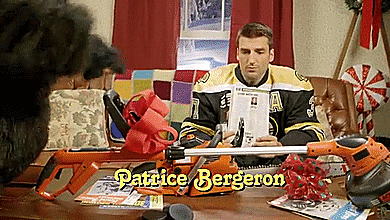 Head coach Bruce Cassidy said that he plans on playing a bunch of young guns tonight.
Bruce Cassidy on the lineup for Monday's first preseason game against MTL: "Predominantly younger team." Subban & McIntyre the two goalies.

— Boston Bruins (@NHLBruins) September 17, 2017
I wonder how many are from this group?
Group A lines:

Marchand-Bergeron-Bjork
Beleskey-Spooner-Purcell
Vatrano-JFK-Backes
Blidh-Cave-Szwarz
Gabrielle-Studnicka-Hargrove

— Boston Bruins (@NHLBruins) September 17, 2017
On the other side, Habs coach Claude Julien is playing a different tactic.
Class act: #Habs Claude Julien says he'll have a strong francophone lineup in Quebec Monday vs #Bruins out of respect for that market

— Dave Stubbs (@Dave_Stubbs) September 18, 2017
That's nice, I guess.
I hope that the team I like wins this game that totally doesn't count that I can't watch because it's only on RDS.
The regular season is only 18 days away!