It's always a glorious day to hate the Habs!
Last night the Bruins played their first preseason game of the 2017, er, season? Yeah, I'm going with it. This first game involved a lot of youngsters on the ice and – gasp – no Patrice Bergeron! I guess he stayed home to be an awesome dad to 2033 draft pick Zack Bergeron and TBD Bergeron.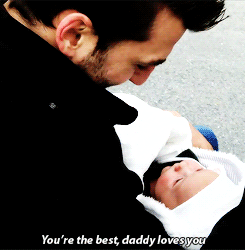 Anyway, they didn't need him. And the Bruins didn't use him to pander to the Quebec City crowd.
Lines in warmups:
Gabrielle—Nash—Acciari
Beleskey—Spooner—Bjork
Schaller—Cave—Senyshyn
Agostino—Studnicka—Porter

— Boston Bruins (@NHLBruins) September 18, 2017
Defense pairs:
Lauzon—Miller
Breen—Cross
Grzelcyk—Postma

— Boston Bruins (@NHLBruins) September 18, 2017
Riley Nash, Kevan Miller & Matt Beleskey wearing the A's tonight. pic.twitter.com/VDabMdCTsH

— Boston Bruins (@NHLBruins) September 18, 2017
Pride of Rhode Island Noel Acciari was on the first line! Killer was a top-pairing defenseman! So exciting!
This is who the Canadiens iced tonight:
#Habs lineup vs #Bruins in Quebec City. pic.twitter.com/fBKxnFxXND

— John Lu (@JohnLuTSNMtl) September 18, 2017
The Habs scored first in the second period and eventually netted another, going up 2-0. Then the B's scored all the remaining goals. Seriously, all five goals between the two teams were scored in the second period. Jesse Gabrielle, Anders Bjork (PPG), and Tim Schaller all scored for the speedy B's.
Malcolm Subban and Zane McIntyre split the time in goal tonight, with Subban getting scored upon twice.
🎥 Malcolm Subban (@SubbZero30) on his play: pic.twitter.com/RMz3G6F64X

— Boston Bruins (@NHLBruins) September 19, 2017
Here's my fave tweet from the game.
The Canadien is inclined to Quebec City pic.twitter.com/mIFlMBazPR

— RDS in English (@RDSinEnglish) September 19, 2017
They may be inclined to Quebec City but the BRUINS WIN!
(By the way, don't forget to wish IW a Happy Birthday today.)