Patrice Bergeron, Brad Marchand, Zdeno Chara, and Tuukka Rask all made their pre-season debut last night against a similarly veteran-stocked roster of the Philadelphia Flyers at TD Garden. They all looked a little rusty. It's okay, I'm pretty sure they're all locks for the team, so I'd rather they didn't try so hard. We have no need for further injury.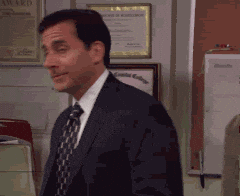 Thursday morning the Bruins released an injury report detailing to some extent the damage incurred by wounded players: Matt Beleskey has a foot injury, JFK has an upper body injury, Torey Krug has a non-displaced fracture of his jaw. Krug will be re-evaluated in three weeks. In the meantime, there are options for a temporary defensive replacement:
Cassidy mentions Cross, Zboril, Grz, and Postma as options with Krug out.

— Ty Anderson (@_TyAnderson) September 21, 2017
Paul Postma made a case for himself last night.
THE GAME:
During the game, Ty Anderson noted that Bruins coaches wanted Rask to play the puck more…and he did.
Bruins want Tuukka Rask to play the puck more this season, so that'll be something to watch.

— Ty Anderson (@_TyAnderson) September 21, 2017
I happened to read this at some point in the second period just before Tuukka went out between the dots in the defensive zone to play the puck. Moments later, he went into the trapezoid, swinging back quickly to take play a puck off his shoulder before it was finally moved out of the zone.
Poor Zach Senyshyn. He ended up serving penalties for fellow players, such as the bench penalty at 5:19 in the first period.
If you're reading this you've been penalized two minutes for a faceoff violation.

— Blue Line Station (@BlueLineStation) September 20, 2017
When Phony asked me how the game was going, I told her it was sloppy with all sorts of penalties. Boston won that particular battle with eleven, including four slashing penalties, and a 10 Minute Misconduct in the third period when Gabrielle interfered with Claude Giroux. Luckily, many infractions coincided resulting in four-on-fours; Philly was unable to capitalize on other power play opportunities.
Finally in the third period, scoring happened. Unfortunately, it started with the Flyers when Travis Sanheim found the back of the net at 4:57. Paul Postma answered with one of his own under two minutes later.
🚨 Watch as Paul Postma fires a blast that gets #NHLBruins on the board: pic.twitter.com/nMfutBc7fH

— Boston Bruins (@NHLBruins) September 22, 2017
The teams took the tie at one-all into OT.
At 3:20, Kenny Agostino, last season's AHL MVP, closed out the game with a breakaway goal.
If you don't know @kennyagostino, you'll know him after this. #LoveThisGame pic.twitter.com/SXeLyqa9X1

— NHL (@NHL) September 22, 2017
The B's are 3-0 in this pre-season with many decisions to make about the youth brigade. I don't even the decisions that Bruins management have to make in the next 10 days.
The Bruins season starts in 13 days.