So many things we could talk about today involving current and former Bruins. However, I feel like today is a good day to talk about the goalies. Currently, the Bruins have three goalies in camp after assigning Dan "Don't Call me Darth" Vladar to the Providence training camp.
Bruins assign Daniel Vladar to Providence.

— Ty Anderson (@_TyAnderson) September 27, 2017
Malcolm Subban remains in camp, outlasting presumed third-string Zane McIntyre. Subban was the top-rated North American goaltender prospect when he was selected 24th overall by the Bruins in the 2012 NHL Entry Draft. He has shown promise at the AHL level and has rocky outings with the big club. A terrible laryngeal fracture in February 2016 presumably has impeded his progress the past couple of seasons. Someone who has shown such promise should be given as many chances as possible. It was a surprise when Bruins GM Don Sweeney qualified him and then signed him to a new deal this summer, one that mirrors the contract of fellow goalie McIntyre with one exception- Subban has to clear waivers to make it back to the Providence club.
Over the summer Malcolm was tasked with working on his game, especially his focus in-game.
What the Bruins had to like about Subban in this game was that he didn't get too high or too low in his own mind, especially after that aforementioned string of high-quality saves that got the blood flowing in the third period, and he continued to battle with an aggressive style that the B's have asked him to bring to the crease every night.

"It was tough. I wouldn't get shots, then I'd get a flurry, then no shots," Subban said of a night that was up-and-down only in the volume of chances against. "I wasn't getting too many consistent shots, so I was just trying to stay focused even after that and just trying to keep playing my game and stay focused pretty much. Stay focused, stay focused."
Clearly, the big club wants to take a good look at Subban before placing him on waivers to Providence. Although Anton Khudobin has done nothing to lose his job, he's less likely to be claimed from waivers after being sent down.
One goaltender that is a lock for the team is everyone's favorite Finnish net minder, Tuukka Rask. Tuukka spoke with a reporter from ESPN a couple of weeks ago about the team (he has a good feeling about it), the changes to Finland's hockey programs, how all the kids want to be Patrik Laine, and the NHL.
ESPN.com: You've played in a few different leagues. Do you think the NHL is a goalie-friendly league?

Rask: [Immediate laughter]. No! Do you?

ESPN.com: I just wanted to see your reaction.

Rask: They're probably trying to take our masks off!

ESPN.com: What changes would you recommend?

Rask: They can stop cutting down our gear. It's definitely not goalie-friendly, though. You can ask any goalie in the league and they'll tell you the same thing. But it's fun, we love it. I would be fine with that, cutting the gear down. Really. Just don't chirp me when I let in four or five goals. And I can't say, 'Hey, it was the pants. My gloves are too small.'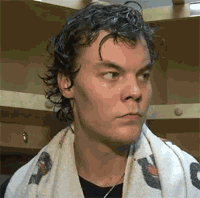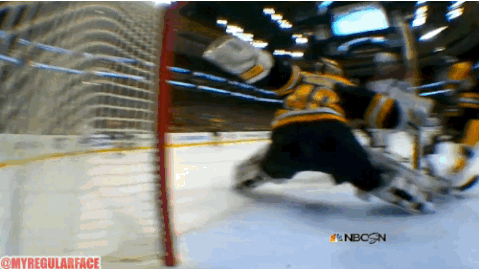 The best part though was when Tuukka talked about what he liked about Boston. It has been said before by European players and it will be said again.
ESPN.com: What do you like most about the city of Boston?

Rask: It's easy to go anywhere. It's got that big-town feel, but it's manageable, sizewise. It feels very European. It is very European. That's why we have fallen in love with that; we feel like it's our own. You've got the water around you, and these historic buildings. I love it.
I like that Tuukka and I want him to have a Vezina-caliber season.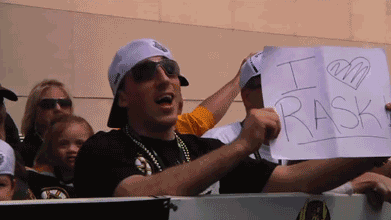 I like Malcolm, too, and I want him to have a great season wherever he ends up playing.