Tonight's the home and season opener for the Boston Bruins. Last season's Western Conference champions are in town to start their season as well. It should be a good game. No pressure.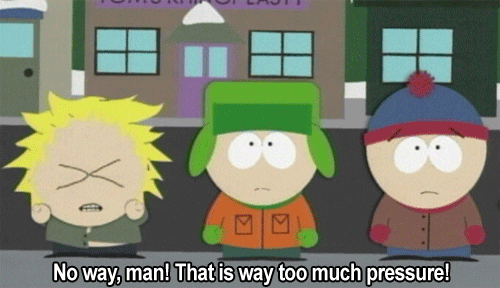 It's too early for anyone to feel the pressure.
Let's start with some bad news: Patrice Bergeron and David Backes are both out tonight.
Cassidy earlier: "Backes is out. He'll be evaluated later today so we'll have an update. Bergy is also out. He'll be day-to-day, lower body"

— Boston Bruins (@NHLBruins) October 5, 2017
The good thing is that there isn't another game until the Monday Manatee game so these guys can heal up.
Tonight, the Bruins will start a bunch of rookies. They've earned their shots and let's hope they keep taking them.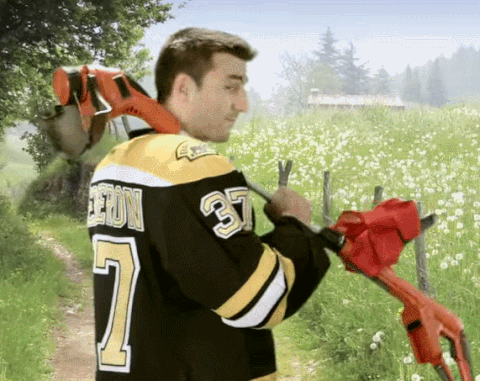 This new-look Preds team is led by newly-minted captain (and dreamboat) Roman Josi but has many holes to fill this season. James Neal is off to Vegas, Mike Fisher retired, and Ryan Ellis is recovering from a lower body injury that will keep him out of game action for the first 3-4 months.
After that horrific injury that resulted in a broken femur during the St. Louis playoff series, Kevin Fiala is back in the lineup to start the season.
My personal favorite center Nick Bonino is a late activation for the team as the Tennessean reports. Maybe I should smuggle some cheap-ass Korbel to throw to him on the ice?
POSSIBLE LINES
BRUINS FORWARDS
Marchand – Spooner – Bjork
DeBrusk – Krejci – Pastrnak
Beleskey – Kuraly – Vatrano
Schaller – Nash – Acciari
BRUINS DEFENSE
Chara-Carlo
Miller-McAvoy
Grzelcyk-McQuaid
BRUINS GOALIES
Rask
Khudobin
PREDS FORWARDS
Forsberg – Johansen – Arvidsson
Hartnell – Bonino – Fiala
Salomaki – Sissons – Smith/ Aberg
McLeod – Jarnkrok – Watson
PREDS DEFENSE
Josi – Irwin
Ekholm – Subban
Emelin – Weber
PREDS GOALIES
Rinne
Saros