Patrice Bergeron returned to the line up last night and wasted no time in making his presence felt. It was his first game of the season and his 900th NHL game.
The Canucks got on the score sheet first, but in the end no one cared because the Bruins immediately answered with Bjork scoring his first goal of the period. The Bruins ended up on the power play after Vancouver defenseman Erik Gudbranson was sent to the box with a five minute major for boarding Frank Vatrano. The B's took full advantage of the power play, scoring 3 goals including this absolute beauty by Pasta:
Coast-to-coast AND the dangle.@pastrnak96 with another beauty. pic.twitter.com/HHCXRweXky

— NHL (@NHL) October 19, 2017

Seriously, just spend your day watching this over and over again.
Krejci and Bjork also scored on the power play while Bergy notched two assist on Bjork's first goal and Krejci's power play goal.
Marchand scored a goal in the second period, assisted yet again by Bergeron. Then Bruins got a little too comfortable with their lead and the Canucks jumped on their complacency, scoring 2 quick goals towards the end of the second period. Of course one of the goals was from noted Bruin Killer Thomas Vanek.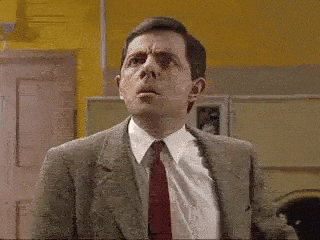 Not going to settle for just assists, Bergeron scored his first goal of the season in the the third period to give the B's some breathing room again and their second Quota of the season. Bergy finished his monster night with 4 points and was deservedly named the First Star of the Game. And, as always, he's the First Star of our Hearts.

McQuaid briefly left game after taking a another puck off the leg. Can we stop shooting pucks at McQuaid, please and thank you?
Krejci left the game with an upper body injury and didn't return. No word yet on if he'll miss some games.
Overall a fun game!
What's on tap?