Tonight the Boston Bruins take on the Buffalo Sabres at the Garden. With a win Thursday night the Bruins improved to 3-3-0 on the season while Buffalo has stumbled out of the game and currently have a 1-5-2 record. This is the second game of a back to back for the Sabres who lost last night 4-2 to the Vancouver Cancuks.


Sorry, force of habit to post this gif whenever I see the words "Vancouver Canucks."
The Bruins will be without Adam McQuaid due to a broken fibula suffered in the game Thursday night. With Quaider out, Paul Postma will be making his Bruins debut tonight. Rob O'Gara has been called up from Providence on an emergency basis and it seems he will also be in the line up:
Kevan Miller just arrived with a cast on his hand. Looks like Robbie O'Gara is in #NHLBruins

— steve conroy (@conroyherald) October 21, 2017
The official Bruins Twitter account has confirmed Miller is not on the ice. Good news is Krejci is out for warmups so it looks like an injury bullet was dodged there.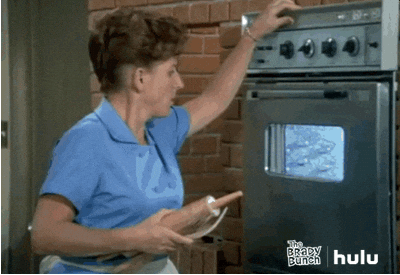 Marchand-Bergeron-Bjork
DeBrusk-Krejci-Pastrnak
Agostino-Nash-Backes
Schaller-Kuraly-Vatrano

Chara-McAvoy
Krug-Carlo
Postma-O'Gara

— Bruins Daily (@BruinsDaily) October 21, 2017
What's on tap?