Last night's game was pretty exciting and the Bruins were in it to win it!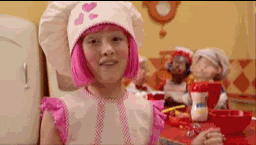 First Period:
Anton Khudobin showed that he had some rebound control issues early but seem to settle down during the period, most notably when he was able to scoop the puck to his own teammates. At one point, he made an amazing, almost acrobatic save after the puck went off his left pad. He reached back and got the puck before it got far in the paint.
The best part of the period is when recent call-up Danton Heinen pushed toward the net and scored his first NHL goal off a pass from David Backes. The best part about it – it was a short handed goal.
Heinen goal pic.twitter.com/JfyY2asbit

— steph (@myregularface) October 26, 2017
"Am I smiling? Oh shoot, I'm smiling." pic.twitter.com/oKpKKddH2r

— Pete Blackburn (@PeteBlackburn) October 26, 2017
Second Period:
By the middle of the second period, Bruins 4th line center Sean Kuraly had committed three penalties. The Bruins penalty kill units had been successful twice, but the third one definitely wasn't the charm. During a scramble in front of the Boston net, former Bruin Joe Thornton got a piece of the puck and scored a PPG with only six seconds elapse on the tiny power play clock.
Of course Joe Thornton scores against the Bruins pic.twitter.com/xpv4OT9hCW

— Pete Blackburn (@PeteBlackburn) October 27, 2017
Danton Heinen decided that he needed to take the game back into his own hands again, scoring his second career NHL goal and his second of the night less than three minutes later. Good things happen when you play at the net.
Danton Heinen's second career goal! pic.twitter.com/hHxoAo39oZ

— Pete Blackburn (@PeteBlackburn) October 27, 2017
Big-boy moment for the Bruins. San Jose will keep pounding in the 3rd. The last chapter of this story may tell us something about the kids. pic.twitter.com/7qDpOzRPDR

— Jack Edwards (@RealJackEdwards) October 27, 2017
Third Period:
Boston led in penalties throughout the game, which understandably made fans a bit edgy. The last two penalties, which may or may not have been weak calls against David Pastrnak and Brandon Carlo, called for two huge penalty kills which left most of us like this: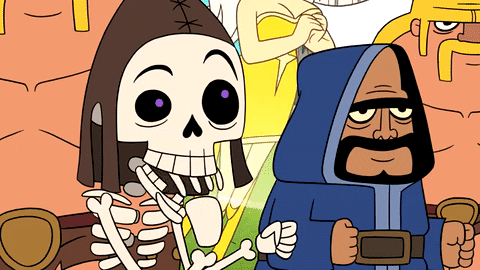 And in the end, it was all worth it. The Bruins came up big, protected their one goal lead, and won the game. Khudobin played more consistently than he has been and while he still has rebound control issues, he was able to work through them. The Sharks might have been the one making impressive defensive plays while stopping two breakaways by Pasta and Brad Marchand but they could manage to get more than one goal. All in all, it was a good win by the cubs (and the older bears too).
---
Unrelated: It's always a glorious day to hate the Habs!
Couples costume idea pic.twitter.com/ljkNV7Mi9Z

— Ky. L. Stine (@KyleWIIM) October 26, 2017