Last night's game in Columbus turned out to be more exciting than it should have been. With each game, we don't quite know which team is going to show up.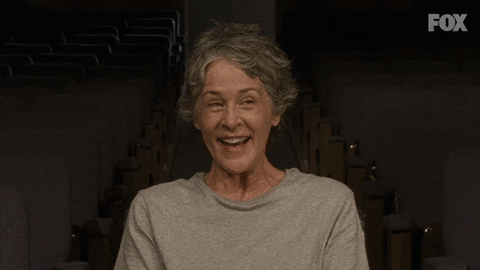 One thing is for sure, there will be a lot of penalties to kill.
This game would be good for one thing – determining if this injury-plagued band of rapscallions could play from behind.
We'll pick up the action in the second period.
The Second Period:
(Yeah, we're calling it that again because previous efforts to distract the B's from it have kind of failed.)
After being scored upon twice in the opening frame, the Bruins held it together for nearly half the period before allowing another score. Those of us who remained watched with disbelief as the team slowly gathered itself and started the comeback.
Zdeno Chara made Josh Anderson temporarily wish he hadn't crossed his path.
Zdeno Chara and Josh Anderson drop the gloves #NHLBruins pic.twitter.com/CVd7rIynLk

— Marina Molnar (@mkmolnar) October 31, 2017
With under five to go in the second, perfect Patrice takes the opportunity to score on the power play with a snapshot.
Patrice Bergeron starts the come back, 3-1 #CBJ pic.twitter.com/QhEHjmy1z5

— Marina Molnar (@mkmolnar) October 31, 2017
And I'm not just talking about Patrice himself if you know what I mean.
(Hey girl, I got you a cup of coffee so you could start your day off right.)
ER, right, back to the game.
Third Period:
Apparently it takes about half a period for the Bruins to work top the ability to score. At 10:26, Torey Krug brought the B's within one on a D-to-D pass from a pinching Kevan Miller.
Torey Krug cuts the #CBJ lead to 3-2 #NHLBruins pic.twitter.com/lQOnGgt7aw

— Marina Molnar (@mkmolnar) October 31, 2017
Brad Marchand would shore up the comeback with an assist from his best buddy Patrice.
Brad Marchand ties it up 3-3 #NHLBruins pic.twitter.com/zYfCdIt56S

— Marina Molnar (@mkmolnar) October 31, 2017
It was his 200th NHL goal. What a wonderful milestone!
200th career NHL goal for @Bmarch63 pic.twitter.com/QXuPDoQw0X

— Marina Molnar (@mkmolnar) October 31, 2017
There would be no more scoring in this period or the next but there was one more fight. Kevan Miller took exception to Oliver Bjorkstrand boarding his defensive partner Torey Krug and tried to beat the snot out of him. From this sequence we got a new Jackism that I'm only too sad we'll only get to hear maybe 2-3 more times this season.
"That's a swedish meatball getting up off the ice", – @RealJackEdwards on Kevan Miller fighting Oliver Bjorkstrand pic.twitter.com/OgPFM3MwAi

— Marina Molnar (@mkmolnar) October 31, 2017
He would later amend it to "Danish pastry" but you get the point.
Oh, yeah, Killer got ejected after getting a Game Misconduct. He also got these: Misconduct, Instigator, and Fighting. Yeah, that's 27 PIM. Check it out on the game log.
Alas, the comeback had to come to an end because it reached your least favorite and mine random number generator crap shoot the shootout. Ok, bye!
Bruins get the loser point in a hard-fought (quite literally, in parts) game.