Wow, if you missed last night's game you missed a stunner.
No, not really. It seemed like it was a bunch of tripping penalties with some skating in between. And that was just the first period.
First Period:
Nothing really happened but tripping penalties. At one point, Matt Beleskey seemed amazed that he got half his stick stuck in Jonathan Marchessault's skate. It was amusing.
Anyway, no score going into the second.
Second Period:
This is when the excitement begins!
Early in the second, Riley Nash is down and dirty, trying to squeeze a shot by Vegas goaltender Maxim Lagacé when it hits the opposite post. The puck comes back to him after Brad Hunt and Lagacé scramble to clear it and Nash slams it in the net for his first goal of the season.
If at first you don't succeed, try again. 1-0 #NHLBruins pic.twitter.com/E7OnhaGVct

— Marina Molnar (@mkmolnar) November 3, 2017
Of course, Vegas got lucky and Cody Eakin scored around the halfway point of the period.
Then, later on, Paul Postma did a beautiful thing: he prevented a goal by pushing the puck out of the goal mouth.
Paul Postma delivers pic.twitter.com/uZBTgjiOkj

— Marina Molnar (@mkmolnar) November 3, 2017
Lovely.
Third Period:
Pretty much all you need to know about is that there was at least one weak call (holding on Charlie McAvoy) and a huge first regular season NHL goal for Sean Kuraly.
Sean Kuraly's first (regular season) NHL goal, 2-1 #NHLBruins pic.twitter.com/kdRpDmPVfu

— Marina Molnar (@mkmolnar) November 3, 2017
At first we thought it might get called back because the net got knocked off it's moorings but even Vegas' attempts to bring No Goal into this game were in vain.
All the kids came out to celebrate.
We see @kurals9's celly hasn't changed much since the spring. ⬆️ pic.twitter.com/VFp6n4CaGp

— Boston Bruins (@NHLBruins) November 3, 2017
I guess with that game winner, Kuraly is pretty much out of the doghouse for all those penalties last week.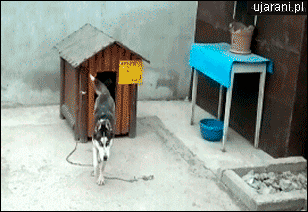 Bruins win!