This is basically my relationship with the Wild: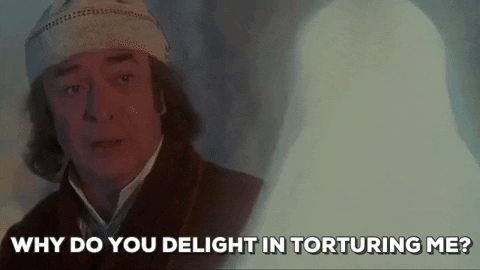 Last night's game shouldn't have been enjoyable as any game that entails the Wild often isn't. But our boys came to play and win so that made it not only worth watching but also fun!

First Period:
Minnesota draws blood first when Nino Niederreiter scored just under five minutes into the period. The game had a feeling like it was going to be like typical Wild-Bruins affairs at the Garden from which Minnesota emerged the victor.
Then, something beautiful happened…
Jake DeBrusk ties it up 1-1 #NHLBruins pic.twitter.com/uV9noqkJ9G

— Marina Molnar (@mkmolnar) November 7, 2017
Jake DeBrusk netted his third of the season when he tapped the puck toward the net and it deflected off of Ryan Suter into his own goal. Or something like that. Regardless, Bruins tied it up around the middle of the period.
But wait, there's more! Frank Vatrano wanted in on this goal scoring party, scoring his first goal since February 26th, which is not only last season but a long time ago.
Frank Vatrano's pin ball shot gives the #NHLBruins the 2-1 lead pic.twitter.com/yWQgrYcZfj

— Marina Molnar (@mkmolnar) November 7, 2017
Shortly after Frankie's goal, Matt Beleskey and Luke Kunin decided that it was time for face punching. Somehow, Beleskey drew additional ire and a two minute penalty from Matt Dumba so the Bruins went on the power play while he sat in the penalty box. Keep doing the good stuff.
There was some excellent, almost elegant skating that was happening with the Bruins, including Zdeno Chara. We all had some excellent comments to make about it. It was like ballet, so graceful.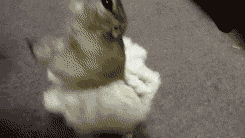 While not a goal, my boy Brandon Carlo did defensive things, like checking Mikael Granlund out of his way.
Brandon Carlo rocks Mikael Granlund pic.twitter.com/Mu0P6HVG5N

— Marina Molnar (@mkmolnar) November 7, 2017
Everything was clicking pretty nicely. Could they keep it up?
Second Period:
Hey, look! Charlie McCoy likes this hitting thing as well!
SIT DOWN @CMcAvoy44 pic.twitter.com/S0MLjhQqEU

— Marina Molnar (@mkmolnar) November 7, 2017
Basically our young defensemen were like this: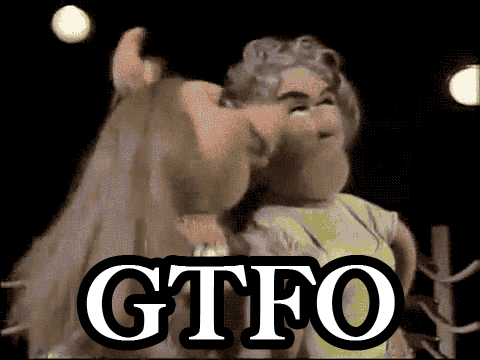 Sean Kuraly started off the scoring for the period.
Clean up crew, 3-1 #NHLBruins @kurals9 pic.twitter.com/RWJoNUCSxo

— Marina Molnar (@mkmolnar) November 7, 2017
Torey Krug figured he'd take a shot at this scoring thing as well.
Absolute bullet from Torey Krug, 4-1 #NHLBruins pic.twitter.com/B3v6as7P6B

— Marina Molnar (@mkmolnar) November 7, 2017
Bruins carried a 4-1 lead into the third.
Third Period:
This is where it fell apart a little bit because the Bruins let the other team back into the game. Mikael Granlund scored early in the period and Erik Staal scored 3/4 of the way through. However, Tuukka stopped a penalty shot after Mikael Granlund was tripped up on a breakaway.
Beautiful isn't it?
Toward the end of the period things became tense. Pinned in their own zone with six attackers against them, the Bruins not only managed to hold off Minnesota but Tim Schaller sealed the game with under a minute to go with an empty netter.
Bruins win!
While it's great to get the two points and another win at home, there is one piece of news that came after the game that will keep our mood somber for a while. Brad Marchand is no-go with his UBI for the next game. Get well soon, brad.
Brad Marchand is out vs. Rangers.

— Fluto Shinzawa (@GlobeFluto) November 7, 2017