It's never fun to watch a game on NBCSNOMGWTFBBQ, especially when the game is at 8pm (later for others east of us) and the clock changes have us all tired because it's dark too early. Let's get to the game.
First Period:
The Bruins held their own for nearly a half of a period until Pavel Buchnevich swerves and roofs one on Tuukka.
BUUUUUUUUUUCH!! What a move! What a 🚨! #NYR up 3-1 after 1! pic.twitter.com/XraIQzYojQ

— New York Rangers (@NYRangers) November 9, 2017
Pasta took little time to return fire on Lundqvist, scoring just 21 seconds later. With this goal he takes the team lead in goals with 9. Patrice bounced the puck wide of the net, bouncing it off the dasher to a waiting Pastrnak.
David Pastrnak's 9th of the season ties it up 1-1 #NHLBruins pic.twitter.com/Al6Ypn445x

— Marina Molnar (@mkmolnar) November 9, 2017
About four minutes later, Jimmy Vesey would score the first of back-to-back goals on a gassed Bruins unit. The second goal was just 29 seconds later.
29 seconds…all it took @19Vesey to score his 2 goals and all it will take you to 👀 both! #NYR pic.twitter.com/rbdWTPwSVK

— New York Rangers (@NYRangers) November 9, 2017
This isn't to say that the Bruins were complete slouched. Tuukka made some great saves, including a sweet kick save of which there is no video. Poor Tuukka.
Second Period:
Not much happened this period. No one scored. It was pretty lackluster. Daylight savings time changes made everyone in this house sleepy.
Third Period:
Trying to stay alert for this one, I swear.
Oy, on this Bruins power play they look like the Keystone Bruins.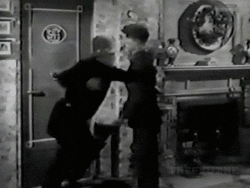 Lundqvist decided to become a wall and stoned Bergeron. After the TV timeout, Bergy tried, tried again and scored on his screen. Bruins within one, 3-2.
"Go to your home, little puck" -Patrice Bergeron pic.twitter.com/JtguK5DA7S

— NBCSN (@NBCSN) November 9, 2017
The Bruins Twitter account needs to stop doing this, using screen captures from the NHL18 or whatever game. You have real footage of his perfection, use that instead.
BERGERON!!! 🚨 pic.twitter.com/LwqkozbwaB

— Boston Bruins (@NHLBruins) November 9, 2017
Tuukka made a beautiful save after a bad turnover by Bergy in the defensive zone. Even the perfect make mistakes sometimes. Just kidding, they don't.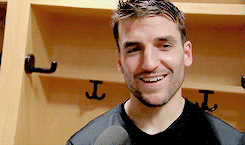 Jack Edwards, who all were painfully aware that he wasn't calling this game, had some commentary.
Tumbling muffin.

— Jack Edwards (@RealJackEdwards) November 9, 2017
Thanks, Jack.
Bruins go on the power play when Danton Heine is hauled down in front of the Rangers net. And it looks like they aren't. Then, they really weren't when Pasta was called for Hooking Steve Nash.
Stick parallel to the ice, reaching for the man who had won the puck battle… even if Nash grabbed the stick the hook was going to get called. Four on four.

— Jack Edwards (@RealJackEdwards) November 9, 2017
The last two minutes are frantic and the Bruins are only able to get Tuukka off the ice with a minute to go. With 7.7 seconds to go, Rick Nash scores the empty net goal to seal the win for the Rangers.
I just typed a bunch of words, maybe 500 or so, depending on what the definition of word is, but Jack can sum it up better than I can.
A good but inconsistent effort from the Bruins. Which doesn't get any points in the standings.
Lundqvist was really good.
The Bs again had some issues in the D zone.
We have the back-to-back home & home set against the Leafs Friday and Saturday on NESN.
Seeya high above the ice.

— Jack Edwards (@RealJackEdwards) November 9, 2017