Krejci is back! Krug is injured and day-to-day! How is this going to work?

David Krejci returns after being out for nearly a month.
The Bruins look to get back on track after a disappointing result in Anaheim 24 hours ago.
10:30 on NESN. pic.twitter.com/yImIt92aoX

— Jack Edwards (@RealJackEdwards) November 17, 2017
First Period:
It was a typical affair, the constant back and forth between the two teams. Charlie McAvoy opened up the scoring at 16:06 in the period. Here is the video of the actual goal.
CHUCK!! pic.twitter.com/wfxbxknoqe

— Marina Molnar (@mkmolnar) November 17, 2017
Oops, sorry (not sorry). That is footage of an adorable bear cub, not unlike our own young bears. Try this.
McAvoy's 2nd goal of the season, first since the season opener pic.twitter.com/6DWXq1xqnR

— Marina Molnar (@mkmolnar) November 17, 2017
Noel Acciari is known for good, clean, through-the-body hits, one of which he made on Andy Andreoff just under 3 minutes to go in the period. Andreoff had some words for Acciari, who was the epitome of calm. They dispersed.
Andreoff gets shoved so hard in front of the Bruins net he falls over and I'm just waiting for the fight he's gonna pick. #LAKings pic.twitter.com/sNjuNzYPM7

— Emily Redenbach (@aussiemily) November 17, 2017
Round two of this showdown happens with 1.9 seconds to go, Andreoff again took issue with Acciari after what looks like some incidental contact on Jonathan Quick, after which Quick fell backwards onto the ice. It's hard to see if he did make contact but his body language after Quick fell seems to indicate he did.
The Kings had some words for Acciari after this play. Looked pretty incidental. pic.twitter.com/E6xXrGBQMf

— Bruins Diehards (@BruinsDiehards) November 17, 2017
At the 1.9 second mark, while Acciari and Andreoff were becoming besties, Charlie McAvoy was in pain after a hit.
Charlie McAvoy down the tunnel. Oh what fun it is to ride on a broken roller coaster to hell.

— Ty Anderson (@_TyAnderson) November 17, 2017
He came back for the second.
Second Period:
The Bruins ended the first on a penalty (Brandon Carlo, Interference) and started the second with a brand new penalty kill (McAvoy, Hi-Sticking). They killed off both.
Christian Folin laid out Danton Heinen with a clean hit. Patrice Bergeron and David Pastrnak decide to take action and end up with roughing penalties after going after Folin. Anze Kopitar ends up locking up Bergy but ends up with no time in the penalty box because it's illegal to penalize Slovenians or something. Folin gets 2, but the Bruins gets 4 and Drew Doughty scores on the Kings power play.
Then Perfect Patrice gets called for Hooking. He can hook me anytime, but they frown upon that on the ice.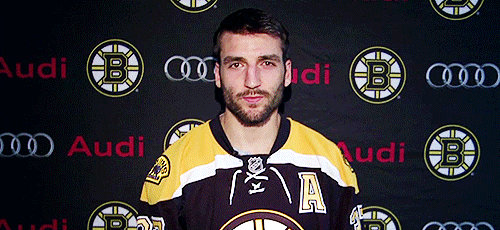 After 4 PIM this game, I guess Patrice is out of the running for America's Next Top Model.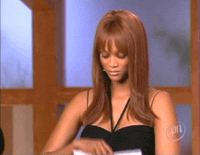 Uh…no…
The Lady Byng Trophy.
While I wasn't looking, the Bruins got on the power play and the refs found a way to put Kopitar in the box for Holding. And it was successful!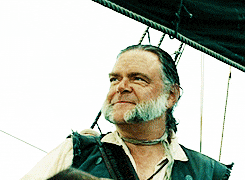 Zdeno Chara gets the #NHLBruins back on top, 2-1 pic.twitter.com/vRd8QSP5Rg

— Marina Molnar (@mkmolnar) November 17, 2017
Okay, it wasn't a PPG.
Correction: Chara's goal came just a second after the power play expired. Even strength tally for the captain. #NHLBruins

— Boston Bruins (@NHLBruins) November 17, 2017
But it was the go ahead goal.
Kings surged in the final 2 minutes of the period to no avail.
Third Period:
Ah, the tension is still in place. At 2 minutes into the period, Andreoff goes for Hi-Sticking Acciari while Carlo and Kurtis MacDermid go for matching Roughing penalties, leaving the Bruins on the power play.
Oooh, excitement! Frank Vatrano, who nearly had a goal earlier, poked the puck away from a Kings player and had a sort of breakaway which was blocked by Quick.
So much excite in the final minute. Riley Nash draws a penalty on Jussi Jokinen, the Kings go empty net and despite the puck being in their zone for much of the last minute, the Bruins pull out the win, 2-1.
Tl;dr- Anton Khudobin made great saves and had good control over his rebounds for a change, the team seemed to have a focus that they haven't had in a while even when the Kings decided that they wanted to play rough. Krejci seemed to calm that power play down and was back to play. Good win.