On last week's Puck Soup Podcast, Greg Wyshynski, formerly of Yahoo's Puck Daddy blog and now employed by ESPN, alluded to the fact that he had asked Charlie McAvoy about teammate and current defensive partner Zdeno Chara being old enough to be his father. His podcast partner, Dave Lozo, had chided him for this question noting that there was no way that McAvoy would give a satisfying answer.
Sure, McAvoy wouldn't say anything about the age gap because Chara is his teammate and everyone who plays at the NHL level needs to be acknowledged as colleagues and equal in that they're all playing on this team right now. In the past Chara has spoken with reporters about younger players, including how he prefers to refer to them:
In the Bruins locker room captained by Zdeno Chara, precise word selection is imperative. Take, for instance, the term "rookie." Take it and toss it over the boards. For reasons that trace back some 20 years to his junior hockey days in Slovakia, Chara believes the word has no place in the hockey workplace.

"I had a couple of bad experiences,'' the earnest, 6-foot-9-inch defenseman said of his playing days in Trencin, where, he recalled, rookies often were forced to perform demeaning chores or rituals. "And I said, 'You know, if I ever am in a position to control that, I would totally change it, because it's not fair.' "

So he has; in the Bruins' locker room, newcomers are respectfully called "first-year players" or "younger guys" or "newer guys.''
Calling first year players by anything other than rookie basically places them on par with their teammates, even if those teammates have more experience.
So it comes as no surprise that Zdeno Chara is heavily involved in the mentoring of young defensemen. Last season's protégé, Brandon Carlo has moved to the second pairing with Torey Krug while this season's new guy, Charlie McAvoy is enjoying the benefits of playing defense alongside a twenty-year NHL veteran who believes in his mentoring role. Wyshynski's piece on Chara is just beautiful and will give Bruins fans all sorts of warm fuzzies, maybe even making their hearts grow three sizes after reading it.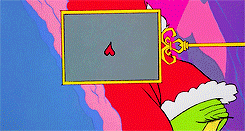 Turns out good players help younger players grow. Zdeno Chara had a mentor, and according to former Islanders teammate Scott Lachance, he had great drive and work ethic:
"Back then, he didn't speak a ton of English, but he was all ears. Willing to learn. The work ethic was tremendous. He did what he needed to do. And he was the same humble guy that he is now," said Lachance. "At that time he was real awkward. He wasn't a finished product. We were all wondering what everyone saw in him, because he was a third-round pick. But it didn't take long to see it. He was tough. He didn't back down from anybody. But he also held himself accountable and got ready for games. You knew that he was going to play, but you didn't know he was going to be the player that he is today."
In the article Ray Bourque also talked about Brad Park helping him as a younger player. And we all know about the role of Martin Lapointe in mentoring a talented but rather inexperienced Patrice Bergeron back in 2003, even housing him for that first season. Bergy would continue to be educated by Mark Recchi when he came to the Bruins.
"He grabs me to the side, he's like 'alright, I think you should talk to the guys today, I think you should have a meeting and step up and tell them … whatever you want, speak from your heart, but I think we need to play better.' He was really helpful that way as a leader. Like I was a young leader and it was nice to have a guy like that to help me and to teach me when to talk and when not to. I remember that before the game in Columbus … we were going through a tough patch and he said 'I think it'd be a good time for you and guys will listen or what not.' He really helped me with that and now I'm better at picking my spots and knowing when it's time. When you learn from a guy like that, it's great.

"He was trying to teach. I'll always owe him a lot for that."
While it's great to point out Chara as a hockey father-figure for Carlo and McAvoy, Bruce Cassidy prefers to call this role by another name:
"We like the young guys with Z," Cassidy said Tuesday. "Z likes to be the big brother. He relishes that role. … He enjoys tutoring the young guys."
Father figure, really big big brother, or whatever you whatever you want to call it, Zdeno Chara enjoys passing on his knowledge of the game with his younger teammates and that's a good thing. Now if he could only teach them too do this: