Today, the Bruins are playing a huge manatee game against the Flyers in City of Brotherly Love, Philadelphia. You know, the town where fans unabashedly will throw anything not bolted down onto the field, the ice, the court. Really, the playing surface is not the important thing here. Yes, Philly sports fans threw snowballs at Santa in the 60's, batteries at Santa and others from the 80's on, the Ed Snider memorial bracelets in 2016, and a stink bomb in 2008.
Stay classy, Philly.
This trip is one of fatherly love for the Bruins as the proud dads of the current players are taking trip to spend time with their sons and watch them play some winning hockey.
Plenty of fatherly love on this trip to Philadelphia. #NHLBruins pic.twitter.com/JDUv2o77nd

— Boston Bruins (@NHLBruins) December 1, 2017
Yes, Gryz's dad is on the trip as well!
"You never want to let your parents down."

🎥 Danton Heinen on the B's playing in front of their dads this afternoon: pic.twitter.com/5Mzwj92Rv8

— Boston Bruins (@NHLBruins) December 2, 2017
Pride of Rhode Island Noel Acciari even got to celebrate his birthday with his dad on the flight.
Noel Acciari and his dad Michael celebrated No. 55's birthday on the flight to Philly. 🎂✈️ pic.twitter.com/8GxmypES4B

— Boston Bruins (@NHLBruins) December 1, 2017
That's a tiny cake. I guess hockey players eat like birds. (That's nonsense because birds eat up to 70% of their body weight daily.)
(Enough about birds!)
Tuukka will be in net today. Anders Bjork and David Krejci were practicing with the team on Friday in red no-contact jerseys and both traveled with the team to Philadelphia. Jake DeBrusk also traveled with the team but is out today.
Update: Bjork is in and Krejci may be.
Anders Bjork will return today, while David Krejci is a gametime decision, per Bruce Cassidy. #NHLBruins pic.twitter.com/I9IXqdHsFX

— Boston Bruins (@NHLBruins) December 2, 2017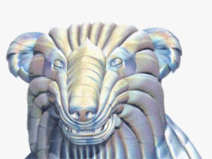 Let's check in on Philly in the Metropolitan. Currently the basement of that division with 23 points in 25 games, the Flyers' record in their last 10 is 1-4-5.

I guess getting the loser point is important after all. It should be noted that 23 points is good for 6th in the Atlantic, which is likely an overall weaker division.
Let's do that hockey!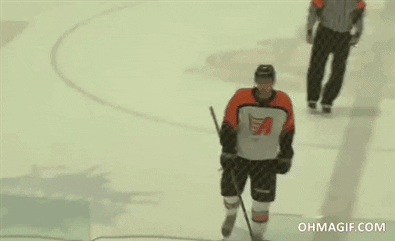 LET'S DO SOME LINES:
BRUINS:
Krejci is a game time decision but this is the way the Bruins ran their 3-on-2s in the pregame.
Rask goes again.
Bruins have won five out of six.
Faceoff at 1PM on NESN and the NESNgo app. pic.twitter.com/HXdbonl71h

— Jack Edwards (@RealJackEdwards) December 2, 2017
FLYERS:
Philadelphia has lost 9 in a row but only two of those losses have been by more than two goals; 4 in OT, 1 in a shootout. The Flyers are sick of losing. Should be a spirited tilt, pic.twitter.com/RzHkGT0o3l

— Jack Edwards (@RealJackEdwards) December 2, 2017