At one point last night, I suggested to Phony that we should pretend this [game] never happened. That was, of course, before the incomplete comeback. Still, anything that makes me have to endure Nick Bonino scoring a goal is a regrettable act.
First Period:
Craig Smith owned this period. He scored bookend goals at 1:26 and 19:42. Still, Anton Khudobin did manage to make at least one excellent save on a Roman Josi (he's so dreamy) shot.
Hugeeee save from Dobby #NHLBruins pic.twitter.com/YHLmOwnZzc

— Marina Molnar (@mkmolnar) December 5, 2017
Second Period:
It didn't get much better when in quick succession Nick Bonino and Kevin Fiala scored early in the period.
Kevin Fiala simultaneously ruins Zdeno Chara and Anton Khudobin pic.twitter.com/Kr7WCIBXNz

— Pete Blackburn (@PeteBlackburn) December 5, 2017
With that goal, a change in net presence was required.
Kevin Fiala scores, 4-0 Predators. Tuukka Rask taking over between the pipes for Anton Khudobin.

— Boston Bruins (@NHLBruins) December 5, 2017
It got pretty grim.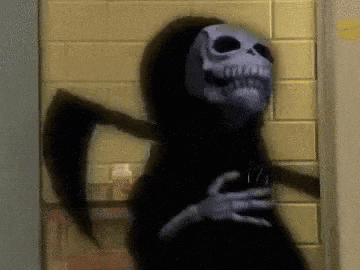 Then, a ray of sunshine chased the darkness away.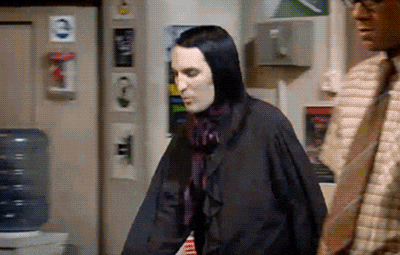 Charlie McAvoy scored on the power play after Roman Josi was sent to the penalty box for being too beautiful cross-checking Brad!
PPG for Chuck, #NHLBruins still trail 4-1 pic.twitter.com/zutXLib32K

— Marina Molnar (@mkmolnar) December 5, 2017
Nice when one of the cubs gets us on the board, huh?
One thing that was interesting about this game was just how much animosity these two teams seemed to have toward each other all game. Apparently LaViolette ordered his troops to accost the Bruins top line at all costs, to the point where even Patrice Bergeron was getting a little chippy in the scrum. Not that he was penalized for anything because he is after all very much the picture of perfection.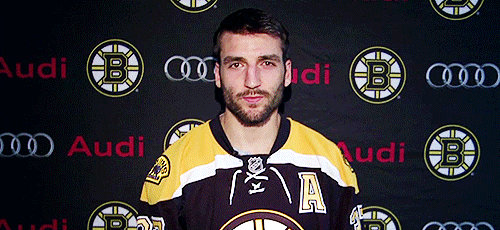 After a while, every time play was stopped, a scrum would erupt. At one point, Filip Forsberg was all over Bergy and tried too get him to bite. Instead, Patrice took the small punches without retaliation and Forsberg went to the box.
Third Period:
The big guy scored.
Zdeno Chara cuts the lead to 4-2 #NHLBruins pic.twitter.com/b4NE6COZV5

— Marina Molnar (@mkmolnar) December 5, 2017
Then Pasta did, too.
David Pastrnak cut the lead to 4-3 #NHLBruins pic.twitter.com/nOFBp1m0Ev

— Marina Molnar (@mkmolnar) December 5, 2017
However, 34 seconds later Filip Forsberg sped down the ice and slipped one by Tuukka.
Tuukka made a great save to prevent a 6-3 game. This is why he's paid the big bucks.
Tuukka with the toe denial pic.twitter.com/gJKJRJxm6f

— Pete Blackburn (@PeteBlackburn) December 5, 2017
Bruins pulled Tuukka with just over 3 minutes left. I don't know about you but I hate these empty net scenarios because they rarely work for them. I still have nightmares from pulling the goalie on those road games we had earlier in the season. Lucky for us nothing happened. I mean nothing. Nobody scored on the 6-on-5. Bruins fall prey to the Predators, 5-3.