We could talk about last night's game, which was scoreless for much of the time, a one-score game for quite a bit longer, and scary while the Bruins started out the third period flat. It is the second game of a back-to-back, so I get it but, c'mon!
Before we get to it, we really should address Wes McCauley's latest:
Wes McCauley makes the Rangers fans wait pic.twitter.com/OQF8extikK

— Marina Molnar (@mkmolnar) December 20, 2017
That guy should never ever stop. He's like Laurence Olivier on the ice.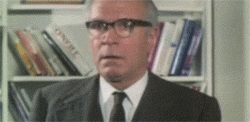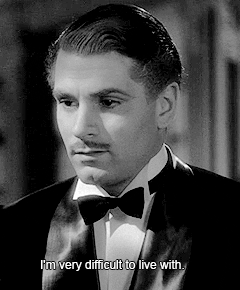 First:
Kevan Miller did some punchisizing with Eric Zach Bogosian. Have you tried it, it's a pretty great workout.
Kevan Miller and Zach Bogosian chuck knucks pic.twitter.com/RDJlkRtTei

— Marina Molnar (@mkmolnar) December 20, 2017
No one scores a goal ever in the first period of this game.
Second:
Well into the period, Jake DeBrusk takes on the biscuit challenge and succeeds.
Killing water bottles @JDebrusk pic.twitter.com/oV0aTqCASY

— Marina Molnar (@mkmolnar) December 20, 2017
Third:
The teams play a game of "Who wants to but doesn't really want to score?" The Bruins end up losing this challenge during the sequence that involved Pride of Rhode Island™ Noel Acciari blocking a shot and Tim Schaller peeling off a bank shot on the empty net one the other end of the ice. It's almost as though he remembered the one scored against them last week by the Caps and he said, "Hold my beer, I got this."
Tim Schaller ENG pic.twitter.com/UHjtSblTa4

— Marina Molnar (@mkmolnar) December 20, 2017
With under a minute to go, David Backes wants his shot on the empty net. His first try sailed wide of the vacated net. But David is a "try, try again" kind of fellow and assisted by Riley Nash and Danton Heinen, who kept the puck live while the six Buffalo defenders guarded their goal, David succeeded in getting his fourth of the year (all since the return from surgery). Seriously, if you're having a sucky year, consider having 10 inches of your colon removed and maybe everything will be better.
I couldn't find a gif of that last goal, but please do enjoy this one in it's stead.
The Sabres came this close to scoring on themselves pic.twitter.com/Mbdc4zC8I1

— Pete Blackburn (@PeteBlackburn) December 20, 2017
Oh yeah, and Dobby was great!
Bruins win, get a day off then return to home ice for the listing Winnipeg Jets.