Tonight's game against the Pittsburgh Penguins at PPG Paints Arena is the last game before the team's five day break for the midseason bye. It's also the last game before the first of three games in a week against the Habs. Yes, that's right, we all have one week to make sure we have our true Hab hatred fired up.
Enough about the Habs because the Bruins aren't playing them tonight.
For the past two seasons, the Penguins have won the most coveted trophy in all sports, the Stanley Cup, and have thus assured a stranglehold on the hearts of Pierre McGuire and all of the NBC hockey broadcasters.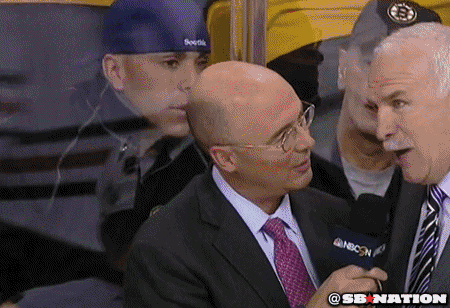 But what are they doing at this midpoint of the season? Well, they're about a point out of the playoff structure with 43 games played and 5-5-0 in their last ten games played. The Metropolitan Division is too clogged up with teams vying for both wild card spots that having a weak stretch of games will assure any team will be on the outside looking in.
Currently in second in the Atlantic, the Bruins are fresh off a game in which they did just okay- 7 goals, 4 of which were scored by this guy: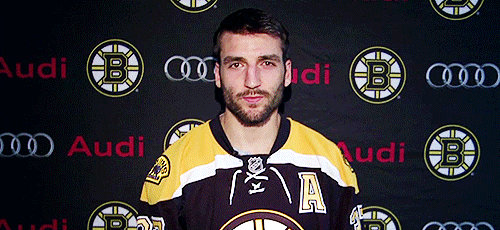 Ryan Spooner reportedly suffered an injury last night and presumably will be a gametime decision tonight.
Bruce Cassidy says there is one question mark up front tonight, which will be a game-time decision. Tuukka Rask starts between the pipes. #NHLBruins

— Boston Bruins (@NHLBruins) January 7, 2018
LET'S DO SOME LINES
BRUINS FORWARDS
Marchand – Bergeron – Pastrnak
DeBrusk – Krejci –
Heinen – Nash – Backes
Schaller – Kuraly – Acciari
BRUINS DEFENSE
Chara – McAvoy
Krug – Carlo
Grzelcyk – Miller
BRUINS GOALIES
Rask
Khudobin
PENGUINS FORWARDS
Sprong – Crosby – Simon
Hagelin – Malkin – Hornqvist
Sheary – Guentzel – Kessel
Kuhnhackl – Sheahan – Reaves
PENGUINS DEFENSE
Dumoulin – Letang
Cole – Schultz
Maatta – Hunwick
PENGUINS
Jarry
Murray