Until I read Ty Anderson's latest piece on the Big Bad Blog, I hadn't realized that this is the first time the Boston Bruins under Bruce Cassidy had faced the Claude Julien coached Montreal Canadiens. And if you read the article, the sheer numbers will reinforce what you knew to be true – that the Bruins had become stale and stagnant under Julien and that perhaps Claude's style of coaching is not the correct one for teams built a certain manner.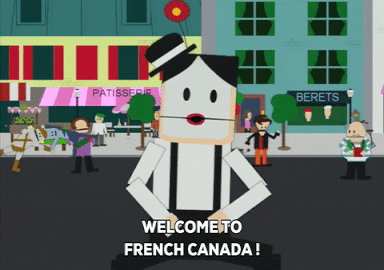 We have taken plenty of time to point and laugh at the Habs, especially GM Marc Bergevin, for building a talent poor team after trading away promising assets. And one can't help but think that Bergevin was not trying to necessarily improve his chances by hiring Claude, he just checked off the most important thing on his list, that the coach be a Francophone. Being able to communicate with the French -speaking press in Montreal and being successful are not mutually exclusive of course, but it certainly seems that way when your GM is bad at his job.
As it stands today, the Habs are three spots out of last in the Atlantic with 40 points in 42 games. The Bruins are sitting in second with 5 games in hand on Toronto, who also shares the same number of points: 53. While playing at Centre Bell is no picnic, and we Bruins fans should temper our expectations, it's hard to not like the Bruins youth, speed, and scoring ability over the Habs lack of most of those qualities.
LET'S DO SOME LINES:
BRUINS FORWARDS
Marchand – Bergeron – Pastrnak
DeBrusk – Krejci – Spooner
Heinen – Nash – Backes
Schaller – Kuraly – Acciari
BRUINS DEFENSE
Chara – McAvoy
Krug – Carlo
Grzelcyk – Miller
BRUINS GOALIES
TUUKKA MOTHERFUCKING RASK
Khudobin
CANADIENS FORWARDS
Pacioretty – Danault – Lehkonen
Byron – Plekanec – Gallagher
Galchenyuk – Drouin – Hudon
Deslauriers – De La Rose – Shaw
CANADIENS DEFENSE
Alzner – Petry
Benn – Jerabek
Mete – Schlemko
CANADIENS GOALIES
Price
Niemi