Tonight the Bruins take on the Habs for the second time this week, this time on home ice at TD Garden. This will be the first time that Claude Julien will be returning to his former home, where he coached for 10 seasons.
I've been told there will be a video tribute, yes. https://t.co/7uRlheAJEt

— Ty Anderson (@_TyAnderson) January 17, 2018
The Habs are having what can be charitably called a disappointing season. It should be no surprise that some Canadiens players are probably on the trading block. Greg Wyshynski of ESPN (I know, but I like Greg) has put together a handy little primer of what the asking price is for each potentially traded player.
In case there are actual trades, we've grouped the potential players on the move into five different tiers based on their perceived price tags — not only what assets they're worth in the trade market, but also how difficult it could be to pry them away from their current teams.
Since Wysh is a national guy and generally hears about every team, he probably has some good sources or is reporting from other insiders. On his list, he has four Habs players: Max Pacioretty, Alex Galchenyuk, Andrew Shaw, and Tomas Plekanec. You can read the article for more giggles, but I will just quote about this players for you.
Tier 1: The price of you neighbors yacht
Max Pacioretty, LW, Montreal Canadiens

Age: 29 | 2017-18 cap hit: $4.5 million
Contract ends: 2019 | At expiry: UFA

After four straight seasons of 30-plus goals, Pacioretty has 11 in 43 games. Sportsnet's Nick Kypreos said Pacioretty was being "actively shopped" by the Canadiens, with the price tag being "draft picks and prospects" as well as "a top goal-scorer back" that's younger than the Habs captain. This is the kind of franchise-reshaping move the Canadiens should consider, but perhaps it's best left for their next general manager.
I like that last line, strongly suggesting that this is it for embattled Canadiens GM Marc Bergevin, and that this move could either come in season or just after. It isn't typically for Bergevin to move a major player in season, but he could make an exception here.
Tier 2: The price of a new sports car
Alex Galchenyuk, C/LW/RW, Montreal Canadiens

Age: 23 | 2017-18 cap hit: $4.9 million
Contract ends: 2020 | At expiry: UFA

Galchenyuk's future in Montreal has been in doubt since … oh, the second or third "he can't play center, can he?" debate. But it's going to take a high-end prospect and then some to pry him away from Montreal, as he's one of the most valuable assets on the roster.
Correction, Greg, his future in Montreal has been in doubt since Claude Julien took over head coaching duties. Choosing to play not-center Jonathan Drouin over Galchenyuk has definitely put the Habs in a bad spot. Sure, Galchenyuk might not be a true NHL center but he's more of one than Drouin, who is clearly a winger.
Tier 3: The price of a used, three-year-old sports car
Andrew Shaw, C/RW, Montreal Canadiens

Age: 26 | 2017-18 cap hit: $3.9 million
Contract ends: 2022 | At expiry: UFA

Shaw has two Stanley Cup rings and all those intangibles (i.e., a willingness to do the dirty work) that contending teams crave. His contract's also an intriguing one, given how the salary dips at the end.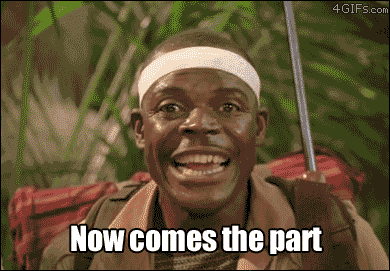 Tier 4: A year's worth of Uber trips
Tomas Plekanec, C, Montreal Canadiens

Age: 35 | 2017-18 cap hit: $6 million
Contract ends: 2018 | At expiry: UFA

He's on the record as wanting to finish his career with Montreal. We're on the record as saying the Habs are insane if they don't flip him at the deadline to a contender that's coveting him as a shutdown center.
Yeah do it quick before teams have a chance to kick the tires! He's in decline and he's been that way for a couple of years. Yeah, he's "hockey old" but someone will hope there's some more magic in that carcass.
For the record, Bruins GM Don Sweeney has committed to keeping the teams top prospects and has told other teams that he's unwilling to part with them. Elliotte Friedman has spoken about this on air and in his 31 Thoughts column.
26. There are rumours the Bruins have told teams they are not trading their best young players and prospects.

"It is true that we aren't interested in moving young players who are impacting our lineup. We know what other teams want, and it's a painful list to part with."
Another item of note is that it seems that Don Sweeney intends to re-sign Zdeno Chara.
25. Bruins GM Don Sweeney told a great story about his own career in reference to Zdeno Chara partnering with Dougie Hamilton, Brandon Carlo and Charlie McAvoy when all were teenagers.

"My first year out of Harvard, they put me with Raymond Bourque," Sweeney, who was 21 at the time, said last weekend. "Harry Sinden pulled me aside and said, 'You can't just give the puck to Ray all the time — you have to see what plays are available.' It was the most comfortable thing for me and it was never a bad play to give it to Ray. But teams game-plan for that, and they were worried I was going to get him killed. He was such a great teammate and person because we'd get to the bench and he'd explain what else was out there and what I could do. Later, when they put me back with him as a shutdown pair, I was ready. Zdeno is the same way."

Sweeney re-iterated the plan is to re-sign Chara and added that of the three teenagers, McAvoy is the most advanced at his age.
No word on what either party is looking at in term or money but having big Zee as a resource for the defensive bear cubs sounds like a great idea.