The Bruins played the NJ Devils at the TD Garden last night

First Period:
The Bruins just started out flat.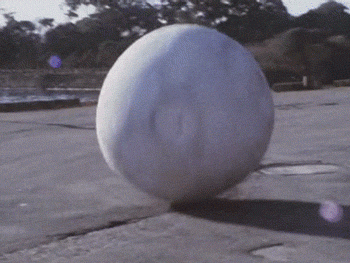 And stayed that way for the period.
If the @NHLBruins came out any flatter tonight, they could slide out onto the ice underneath the players' bench doors without even opening them.

— L'Amore di Gelato (@LAmoreDiGelato) January 24, 2018
The team let the Devils outshoot them 20-9. It was the work of the Hockey Gods that the Bruins didn't enter the intermission down by multiple goals.
Two minutes in Nico Hischier managed to win the Best Actor Award for the night when he was fouled by Brandon Carlo.
Congratulations to Nico Hischier for finding a way to make his face extend four inches beyond where it physically appears to end.

— Ty Anderson (@_TyAnderson) January 24, 2018
I thought it was hooking, which would have been legitimate because Carlo was getting beat, however, Carlo was called for a high-stick when Hischier threw his head back with no apparent contact. Carlo shook his head all the way to the box and Jack wondered if young Nico might get a fine for that one. Probably not because Bruins.
Second Period:
Finally some signs of life were detected. Maybe the Bruins had some defibrillation in between periods.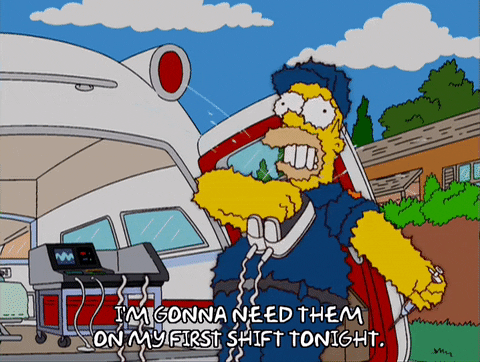 Unfortunately, the Devils struck first. Miles Wood got his stick in front of a Will Butcher wrister to net the first goal of the game at 2:07 in the second. It took Boston five more minutes to muster the strength to hammer it home when Riley Nash did just that with a bit of a bounce.
7th of the season for @rileynash20 pic.twitter.com/sJcwEHZNLN

— Marina Molnar (@mkmolnar) January 24, 2018
Then New Jersey's Damon Severson decided to score again two minutes later.
No doubt frustrated by Jersey's insistence at remaining in the game, Patrice Bergeron completes the game of patty cake that David Pastrnak, Torey Krug, and Brad Marchand started. If only they gave out tertiary assists!
Patrice Bergeron remains in God Mode pic.twitter.com/U7pqwtTNTy

— Pete Blackburn (@PeteBlackburn) January 24, 2018
Bergeron (of course) ties it up. Marchand, Bergeron, and Pastrnak all with 20 goals on the year now.

— Ty Anderson (@_TyAnderson) January 24, 2018
Bergy's 20th came on a power play from a 5-on-3 situation that arose when Miles Wood served a double penalty for Cross Checking and Interference against Kevan Miller and after Marcus Johansson tripped Brandon Carlo. However, there was a problem with the timekeeping on the penalties…
This isn't how penalty minutes are supposed to work…#NJDvsBOS pic.twitter.com/8Ghfwiz8dY

— New Jersey Devils (@NJDevils) January 24, 2018
…and it took nearly 15 minutes to actually solve it.
This is probably what happened:
I'm pretty sure that it was solved by Toronto, all the people's fingers, and a hastily thrown together abacus were used to figure this out. The good thing was that the Bruins could use their now-well-rested first power play unit to stay on the ice when play resumed.
Remember when we used to fear the curse of the final minute of the period? there was no need to do that this time because an inspired and un-defended Brad decided it was his time to shine.
Brad Marchand torture chamber pic.twitter.com/uUb7wB3FZ4

— Pete Blackburn (@PeteBlackburn) January 24, 2018
Turns out that this would be the game winner.
Third Period:
Cory Schneider was done for the night and might have been hurt so Floyd Appleby took over in net for the Devils. Oops, his name is Ken, Ken Appleby. I was so close. Anyway, he took over for Schneider.
Tuukka had a real test: a breakaway. He passed the test with flying colors.
Rask stops Severson on a breakaway, and then stops the rebound, too.

— Ty Anderson (@_TyAnderson) January 24, 2018
Back and forth, not much happening. Oh, this happened at the game:
The fan of the game is a dog. This is something I will always support. Get that dog a slice.

— Ty Anderson (@_TyAnderson) January 24, 2018
Yes, always because dogs rule!
At one point late in the third, Severson limped off the ice and needed treatment. Then a short time later, Marcus Johansson needed to go back to the room. The Bruins were knocking everyone out of the game!
[Editor's note: They deserved it. They were BAD! *shakes fist at sky*]
With under a minute to go, Bergeron takes a long shot on the empty net and ends up icing the puck. Afterward, while taking the ensuing defensive zone face-off, he is warned for his behavior at the dot. He wins it, but the Bruins fight to get the puck out of there. Tuukka makes a great save to stop the last Devils scoring chance. Brad gets one more chance to score on the empty net but fails to get it because he was offside. Bruins win 3-2.
The streak is now at 17 games with at least 1 point and no regulation losses since December of last year! (Yeah, that was only last month but it's more dramatic when you say it the other way) Wooo!