Can we take a minute, or an hour, or a day to talk about how great a player Patrice Bergeron is? I mean, we all know it and have known it for a long time now. He embodies the spirit of this team like no one else does: he works hard in all three zones, all three phases, and is going to have the Selke trophy named after him at some point. But let's take a closer look at his season.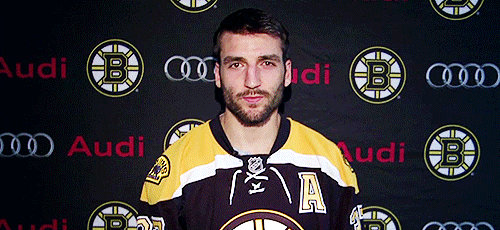 Bergy started the season by missing the first five games. Though the team won the opening night contest against teh Predators, they struggled with the mounting injuries and without their top line center. Joe Haggerty came out with a column declaring Bergeron to be in decline since he is now on the wrong side of 30. While this is not unusual, players skills fading as they get older, this is Patrice Bergeron that we're talking about- the guy who takes a licking and keeps on ticking, the player who played with an injury (a hernia) from the World Cup through the first round of the playoffs with only a few games and days off for maintenance. If he has a nagging injury that keeps him from beginning the season, I'm not going to consign him to the junk heap.
Patrice Bergeron has played in 47 games this season and in his first 24 games he had only 5 goals, even if he did score in his first game back. In the 23 games since, he's scored 19 goals with two hat tricks. Just amazing. It's no wonder that there is speculation that Bergeron could be in consideration for the Hart Trophy; he already owns the Selke.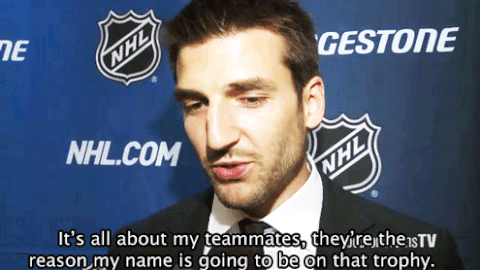 I hope he continues to be this awesome and splits the vote, takes home all the trophies this year, including the most important one of all.