The Bruins are in Vancouver, where they will play the Canucks.
Late tonight.
VERY late.

As you may remember, the Canucks were once a hockey club.
Well, I did some research,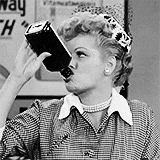 and it turns out that technically, they still play hockey.
But perhaps not all that well as most teams.
With only 50 points after 58 games, they are second to last in their conference. They are essentially the west coast Habs.  The Sedins (and Loui) line are still playing, but are now merely Vancouver's 2nd line, with the Bo Horvat line taking the lion's share of the playing minutes.  No doubt Loui is disappointed.
Markus Granlund and Sam Gagner are on IR and will not be appearing in this picture.  Vancouver is expected to be a seller in the trade market, with Thomas Vanek's name being bandied about as a trade piece.  It should be noted that Erik Gudbranson and the Sedins are all at the end of their contracts as well.
And the Bruins?
Well, the Bruins are beginning a 5-game road trip.  Kevan Miller has traveled with the team, and is no longer wearing the red sweater in practice.  He likely won't play tonight, but he will be back soon.
Kevan Miller is on the ice for practice here in Vancouver. Still wearing a red non-contact jersey.

Jordan Szwarz, recalled from Providence on an emergency basis this morning, also here. #NHLBruins

— Boston Bruins (@NHLBruins) February 16, 2018
Note that Jordan Szwarz has been called up, so someone on the Bruins right side must be hurting – perhaps Acciari isn't quite as healthy as we all thought?  It seems probable that he plays, even if the player he was called up for is good to go.
The B's are 3 points behind Tampa, with 3 games in hand.  Tampa will play a beat-up Devils team tonight so it seems likely that the Bruins will not gain any ground on them tonight.
Let's do some lines…

Forward Lines
Defensive pairs
Goaltending
Tuukka Rask
(Anton Khudobin)
The Canucks are expected to ice the following players (H/T Daily Faceoff)
Forwards
Sven Baertschi — Bo Horvat — Brock Boeser
Daniel Sedin — Henrik Sedin — Thomas Vanek
Darren Archibald — Brandon Sutter –Loui Eriksson
Reid Boucher — Nic Dowd — Jake Virtanen
Defensemen
Alexander Edler — Erik Gudbranson
Michael Del Zotto — Troy Stecher
Ben Hutton — Derrick Pouliot
Goaltender
Jacob Markstrom
backup: (Anders Nilsson)
Thus endeth the preview