It's that day of the year again: Trade Deadline Day! It's a day in which we sit back at our desks with some popcorn and enjoy players being bandied about by teams in order to bolster themselves for a hearty playoff run or to relieve themselves of assets so they can try again next season.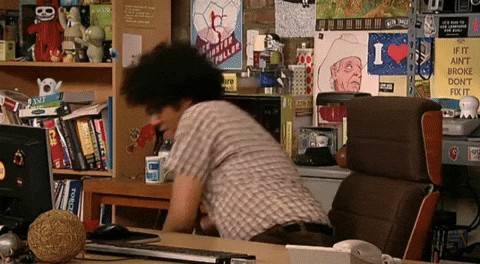 By now you've had to have heard about the biggest deal of Sunday involving your Boston Bruins – the acquisition of Rick Nash from the New York Rangers in return for Ryan Spooner, Matt Beleskey, and defensive prospect Ryan Lindgren. In this deal, the Rags will retain 50% of the remaining money on Nash's contract and the Bruins will retain 50% of Beleskey's for it's remainder over this season and the next two.
It was inevitable that Ryan Spooner would be traded before his contract was up at the end of the season; before the season the two sides reached a one-year deal the morning of the scheduled arbitration hearing and Spooner is still an arbitration eligible RFA at the end of this season. Hell, we've been trading him for at least two seasons on Bearly on Topic. We all lost our prop bet regarding that.
Rick Nash suited up for the Bruins last night in Buffalo in a losing effort. Let's hope that Tuesday's home game against the Canes will be better for everyone.
Oh, and the Bruins decided to sign Brian Gionta to a one-year pro-rated $700,000 deal. For those who were wondering who the 13th forward would be, it's the USA Men's Olympic team captain.
As per usual, I've included the handy-dandy trade tracker table from the beginning of 2018 so you can check out all the trades, including those that involve division rivals as partners and those that brought in a third team to make it work.
| Date | _____Transaction_______ | To | From |
| --- | --- | --- | --- |
| 1/4/2018 | Al Montoya (G) | | |
| 1/4/18 | 4th-round pick in 2019 NHL Draft | | |
| 1/10/18 | Anthony Duclair (F) and Adam Clendening (D) | | |
| 1/10/18 | Richard Panik (F) and Laurent Dauphin (D) | | |
| 1/22/18 | John Ramage (D) | | |
| 1/22/18 | Future Considerations | | |
| 1/22/18 | Jeff Zatkoff(G) | | |
| 1/22/18 | Future Considerations | | |
| 1/31/18 | Edward Pasquale (G) | | |
| 1/31/18 | Future Considerations | | |
| 2/3/18 | Andrew O'Brien (D) | | |
| 2/3/18 | Mark McNeill (F) | | |
| 2/5/18 | Future Considerations | | |
| 2/5/18 | Zac Leslie (D) | | |
| 2/8/18 | Christoph Bertschy (F) and Mario Lucia (F) | | |
| 2/8/18 | Viktor Loov (D) | | |
| 2/9/18 | Adam Chapie (F) and Joe Whitney (F) | | |
| 2/9/18 | John Albert(F) and Hubert Labrie (D) | | |
| 2/13/18 | Dion Phaneuf (D) and Nate Thompson (F) | | |
| 2/13/18 | Marian Gaborik (F) and Nick Shore (F) | | |
| 2/15/18 | Chris DiDomenico (F) | | |
| 2/15/18 | Ville Pokka (D) | | |
| 2/15/18 | Nikita Soshnikov (F) | | |
| 2/15/18 | 4th-round pick in 2019 NHL Draft | | |
| 2/19/18 | Michal Kempny (D) | | |
| 2/19/18 | 3rd-round pick in 2018 NHL Draft | | |
| 2/19/18 | Petr Mrazek (G) | | |
| 2/19/18 | Conditional 4th-round pick in 2018 NHL Draft and a conditional 3rd-round pick in the 2019 NHL Draft | | |
| 2/20/18 | Nick Holden (D) | | |
| 2/20/18 | Rob O'Gara (D) and 3rd-round pick in the 2018 NHL Draft | | |
| 2/20/18 | Eric Fehr (F) | | |
| 2/20/18 | 7th-round pick in the 2020 NHL Draft | | |
| 2/21/18 | Jakub Jerabek (D) | | |
| 2/21/18 | 5th-round pick in the 2019 NHL Draft | | |
| 2/21/18 | Tobias Rieder (F) and Scott Wedgewood (G) | | |
| 2/21/18 | Darcy Kuemper (G) | | |
| 2/22/18 | Frank Vatrano (F) | | |
| 2/22/18 | 3rd-round pick in 2018 NHL Draft | | |
| 2/22/18 | Michael Grabner (F) | | |
| 2/22/18 | Yegor Rykov (D prospect) and a 2nd-round pick in the 2018 NHL Draft | | |
| 2/23/18 | Derick Brassard (F), Vincent Dunn (F), Tobias Lindberg (F), 2018 3rd-round pick | | |
| 2/23/18 | Ian Cole (D), Filip Gustavsson (G), 2018 1st-round pick, and 2019 3rd-round pick | | |
| 2/23/18 | Ryan Reaves (F) and 2018 4th-round pick (PIT from VAN) | | |
| 2/24/18 | Brandon Davidson (D) | | |
| 2/24/18 | 3rd-round pick in 2019 NHL Draft | | |
| 2/25/18 | Rick Nash (F) | | |
| 2/25/18 | Ryan Spooner (F), Matt Beleskey (F), Ryan Lindgren (D), 1st-round pick and 7th-round pick in 2018 NHL Draft | | |
| 2/25/18 | Tomas Plekanec (F) and Kyle Baun (F) | | |
| 2/25/18 | Kerby Rychel (F), Rinat Valiev (D) and a 2nd-round pick in the 2018 NHL Draft | | |
| 2/25/18 | Mark Letestu (F) | | |
| 2/25/18 | Pontus Aberg (F) | | |
| 2/25/18 | Mark Letestu (F) | | |
| 2/25/18 | 4th-round pick in the 2018 NHL Draft | | |
| 2/26/18 | Ian Cole (D) | | |
| 2/26/18 | Nick Moutrey (F), 3rd-round NHL Draft Pick in 2020 | | |
| 2/26/18 | Ryan Hartman (F), 2018 5th-round pick | | |
| 2/26/18 | Victor Ejdsell (F), 2018 1st-round pick, and 2018 4th-round pick | | |
| 2/26/18 | Paul Stastny (F) | | |
| 2/26/18 | 2018 1st-round pick, rights to Erik Foley (F) | | |
| 2/26/18 | Brendan Leipsic (F) | | |
| 2/26/18 | Philip Holm (D) | | |
| 2/26/18 | Jason Chimera (F) | | |
| 2/26/18 | Chris Wagner (F) | | |
| 2/26/18 | Evander Kane (F) | | |
| 2/26/18 | 2019 conditional 1st-round pick, Dan O'Regan (F) and a 2020 4th-round pick | | |
| 2/26/18 | Ryan Kujawinski (F) | | |
| 2/26/18 | Jordan Maletta (F) | | |
| 2/26/18 | Joe Morrow (D) | | |
| 2/26/18 | 2018 4th-round pick | | |
| 2/26/18 | Mike Reilly (D) from Minnesota Wild in exchange for | | |
| 2/26/18 | 2019 5th-round pick | | |
| 2/26/18 | Josh Jooris (F) | | |
| 2/26/18 | Greg McKegg (F) | | |
| 2/26/18 | Tommy Wingels (F) | | |
| 2/26/18 | 2019 conditional 5th-round pick | | |
| 2/26/18 | Thomas Vanek (F) | | |
| 2/26/18 | Tyler Motte (F), Jussi Jokinen (F) | | |
| 2/26/18 | Tomas Tatar (F) | | |
| 2/26/18 | 2018 first-round pick, 2019 second-round pick, 2021 third-round pick | | |
| 2/26/18 | Nick Shore (F) | | |
| 2/26/18 | 7th-round pick in 2019 | | |
| 2/26/18 | Tyler Gaudet (F), John Ramage (D) | | |
| 2/26/18 | Trevor Murphy (D), Pierre-Cedric Labrie (F) | | |
| 2/26/18 | Chris Bigras (D) | | |
| 2/26/18 | Ryan Graves (D) | | |
| 2/26/18 | Patrick Maroon (F) | | |
| 2/26/18 | Joey Dudek (F) and a 2019 3rd-round pick | | |
| 2/26/18 | Ryan McDonagh (D), J.T. Miller (F) | | |
| 2/26/18 | Vladislav Namestnikov (F), Libor Hajek (D), Brett Howden (F), 2018 1st-round pick, 2019 conditional 1st-round pick | | |