Tonight the Bruins face the Tampa Bay Lightning, hosted at the Amalie Benjamin Arena.

Wait…. I'm hearing that it is actually at the Amalie Oil Arena – which, I'm told, is significantly larger than Amalie Benjamin's living room.
On Thursday, the Bruins – who are missing Charlie McAvoy, Zdeno Chara, Patrice Bergeron & Jake DeBrusk – tried their new "Choose Your Own Adventure" defense against a red hot Florida Panthers.
NARRATOR VOICE: It did not work.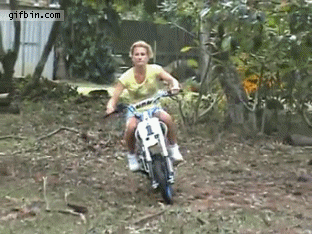 After falling to 0-2 in the first, the Bruins did not stage a comeback, with no rapid series of goals from anyone, they did not pass GO, did not collect $200, and lost by an ignominious 0-3 shutout.


At least they didn't get completely destroyed on the faceoff dot or get dominated in time of possession. In fact, they had a decided advantage in shots on goal, at 46 to 28, plus 18 blocked shots to the 10 they blocked themselves.
Of note in this game was a "Checking from behind" call on David Backes, resulting in a 5-minute major and a match penalty. The open ice hit seemed fairly run-of-the-mill, neither targeting Trocheck's head, or being "from behind", and the DOPS has neither called for supplementary discipline, nor expunged the match penalty.
Anton Blidh & Paul Postma had been recalled from Providence on an emergency basis, but were sent back down after the game. Haggs & Dupes have been following the team on this road trip, and Haggs reports that Backes & Riley Nash will swap roles, in an effort to give the top forward line a boost on faceoff draws.
Anyway, it's St. Patrick's day, and what better way to celebrate than to play another game in Florida, which is where the snakes all went after Saint Patty kicked them off the emerald isle.

Tonight they face the Tampa Bay Lightning. The last time the Bruins played the Bolts, the Bruins won 3-2, with Boston coming out to an early 3 goal lead in the first half, and hanging onto the win by one. Tampa
has been leading the NHL for most of the season, becoming the first team to hit the 100-point mark in the standings. The Bruins long points streak, which started shortly before their last meeting in November, allowed them to gain significant ground on their Sunshine State division rivals. Boston still trails them by two games (4 points) with a game in hand.
Tampa's top forward line has been pretty impressive lately with JT Miller, Nikita Kucherov & Steven Stamkos having scored 8, 9 & 10 points in their last 5 games

Defensively, they've been ok, but 7 of their last 10 games have gone to OT, resulting in 4 shootout wins.
(Vasilevskiy has been money in the shootout)
The Bruins & Bolts will play each other two more times this season after tonight's matchup.
Anyway, let's do some lines…

Here's what we can expect from the Bruins:
Bruins Forward Lines
Bruins Defensive pairs
Goaltending
Tuukka Rask
(Anton Khudobin)
Ondrej Palat has been out due to lower body injury. While he was spotted at an optional skate this morning, he is not expected to play.
Optional #tblightning skate today. Ondrej Palat out there again. Nearing return. Not sure if it'll be tonight though

— Joe Smith (@JoeSmithTB) March 17, 2018

Vasilevskiy is expected in net, but there are a bunch of questions
Looks like Coburn, Sustr and Koekkoek could be the scratches for #tblightning. Conacher too.

— Joe Smith (@JoeSmithTB) March 17, 2018

I presume that noted nozzle Cedric Paquette would take Conacher's place on the ice
Lightning Forwards
J.T. Miller — Steven Stamkos — Nikita Kucherov
Yanni Gourde — Brayden Point — Tyler Johnson
Alex Killorn — Anthony Cirelli — Adam Erne
Chris Kunitz — Cory ConacherCedric Paquette — Ryan Callahan
Lightning Defense
Victor Hedman — Jake Dotchin
Mikhail Sergachev — Anton Stralman
Ryan McDonagh — Dan Girardi
Panthers Goaltending
Andrei Vasilevskiy
Peter Budaj
And because officiating has been a bit uneven lately, I think I'm going to start adding in the officiating roster.
(H/T Scouting the Refs):
Referees
Chris Lee #28
Frederick L'Ecuyer #17
Linesmen
David Brisebois #96
Trent Knorr #63
FYI, it's the same guys who dropped that stupid call on Backes.