The Bruins are in Dallas, to play the Stars
ON THE TEE VEE!
And we're gonna watch it!

The Bruins have resembled a hospital ward as of late, but have managed to truck along, playing .500 hockey, and eventually reaching the 100 standings-point plateau, clinching a playoff berth and a top-3 spot in the Atlantic division.
Now it's less urgent to win every game — they'll need help from Tampa to clinch the #1 spot, and if they drop to the #3 spot, they'll still face the Leafs in round one. It actually is vaguely plausible for them to win the President's Trophy – they are 3 games behind the Predators & the Bolts with 1 and 2 games in hand respectively, and 10 games remaining. It seems more likely that they will just try to tread water and rest their injured players until the end of the season. There's only small signs of changes to injury status – the morning skate lines looked the same as Wednesday night's 'rivalry' game. Krug is a game-time decision.
Also in roster news… HAWT TAEK: HAS BERGY BEEN DEMOTED?!?!
Patrice Bergeron skating with @AHLBruins for 2nd day pic.twitter.com/4MdWL2R0MO

— Mark Divver (@MarkDivver) March 22, 2018

Answer: Of course not. He's being medically evaluated today – if the doctors clear him, he is expected to fly out to meet the team for their next game in Minnesota.
Anyway, I'm sure Eddie Shore would think that all of today's NHL players with all their "fractures" and "procedures" are a bunch o' wussies
Check out this week's #TBT presented by @DunkinBoston: On March 23, 1935, Eddie Shore played 86 of 93 minutes as the Bruins beat Toronto in the second overtime in Game 1 of their semifinal series. pic.twitter.com/0B4N64pDMW

— Boston Bruins (@NHLBruins) March 23, 2018
Well, anyway, tonight's opponent is Dallas.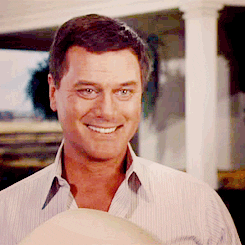 No, not Dallas the TV series (although we are watchin' on the tee-vee!), it's Ken Hitchcock's Dallas Stars hockey club!


Dallas is a mere one point behind the Blues in the Central division, being a long shot possibility for a playoff berth. They have a few notable injuries — Ben Bishop has a knee injury and will not be available. Jason Spezza & Brett Richie are unlikely to be ready to play. Marc Methot is dinged up.
They are strongest in the 2nd period, scoring 88 of their 208 regulation goals in the 2nd period. One time Bruin Tyler Seguin has been a particular annoyance to the Bruins, scoring against them with troubling regularity. You may want to mute "Mike from Woburn" and the like on Twitter for the next 24 hours.
The Stars' recent performance mirrors the Bruins last two weeks:
For their lack of success on the road, the Stars were fighting to the end. They lost by one at Washington, gave up an empty-net goal in Winnipeg, and took overtime losses in Ottawa and Toronto. So maybe getting home, getting a better matchup and getting more players involved could be just the formula to push them back into the winning column.

"We had such great energy in the last four games and such great efforts throughout the hockey club, you feel like throughout the process that it is going to turn your way," coach Ken Hitchcock said. "What changes is the time of year." — Mike Heika (The Dallas Morning News)
Anyway, what's my lines?

There are players. Players who play. For the Bruins. (you know who they are…)
Tuukka will be in net:
Bruins Forward Lines
Bruins Defensive pairs


Bruins Goaltending
Tuukka Rask
(Anton Khudobin)
Stars Projected lineup (H/T Mark Stepneski @StarsInsideEdge):
Stars Forwards
Jamie Benn — Tyler Seguin — Brett Ritchie
Mattias Janmark — Radek Faksa — Alexander Radulov
Antoine Roussel — Devin Shore — Tyler Pitlick
Remi Elie — Jason Dickinson — Curtis McKenzie
Stars Defense
Esa Lindell — John Klingberg
Dan Hamhuis — Greg Pateryn
Marc Methot — Stephen Johns
Stars Goaltending
Kari Lehtonen
Mike McKenna
Officiating roster.
(H/T Scouting the Refs):
Referees
Francis Charron #6
Brad Meier #34
Linesmen
Scott Cherrey #50
Darren Gibbs #66
I guess Scott Cherry likes us and the other 3 guys from last game DGAF.