The Bruins are in Minnesota, to play the Wild.
When last we left our intrepid heroes,…


they were trailing the villainous Dallas Stars by a score of 2 to 0, but then, David "the Pasta King" Pastrnak fired a shot into the crease, where Brad Marchand deflected it into the net with his shin, breaking the impending shutout. But things were not all rosy, as a boarding penalty by Brandon Carlo placed the Beantown bears on the defensive – but no one told penalty killer Tim Schaller who scored a short handed tally, tying the game at two apiece! Then a hard fought few minutes as the clock wound down — it appeared that the two teams were headed for a sudden death overtime, when a faceoff in the Dallas side of the ice was won by David Krejci, who got the puck to star player Bard Marchand, who – in turn – faked out his opponents, passing the puck to David Pastrnak, who forced goal minder Kari Lehtonen to commit to a short side play then deked the puck around the prone player, soring the go ahead goal with 12 seconds remaining. The Bruins would maintain the lead, winning the game 3-2.
The Bruins have been struggling with injuries lately, but have still managed to take home some standings points against a slew of playoff-cusp teams. Now that they have clinched a top-3 spot in their division, and their recent conservative approach to resting players will likely continue.
Yes, they can still improbably grab the #1 spot in the division, and it actually is vaguely plausible for them to win the President's Trophy – they are 2 games behind the Predators & the Bolts with 1 and 2 games in hand respectively, and 9 games remaining. It seems most likely that they will just try to tread water and rest their injured players until the end of the season. However, fan favorite and #1 centerman Patrice Bergeron was rumored to have flown to Minnesota to meet the team and possibly play tonight. Coach Cassidy has called him a game time decision.


Also of note, Chara, McAvoy and Backes are skating again, so some fans might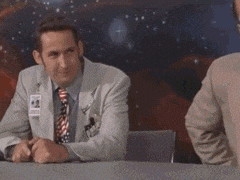 be a little excited over that news.
Well, anyway, tonight's opponent is Minnesota. Minnesota is 3rd in the Central Division at 92 standings points.
Minnesota is a boring team. They have two 30-goal scorers in I'M ALREADY BORED!
Coach Boudreau has just won his 500th game, (most of which were not with the Wild).
HockeyBot5000 has some hot takes on this matchup:
This is just like any other game.
-HockeyBot5000
I just have to give 100 percent.
-HockeyBot5000
Look for both students from Parkland Marjoriy-Stoneman-Douglas HS and Women's Hockey Olympians at the puck drop ceremony.
Let us do some lines.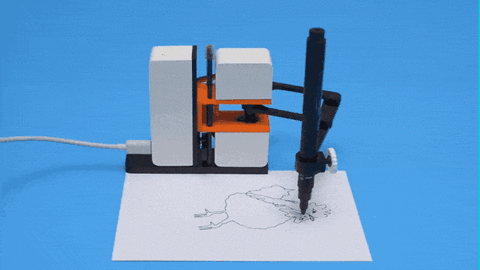 It appears that Bergeron is back and probably Krug as well. Tuukka will be in net:
Bruins Forward Lines

Bruins Defensive pairs
Bruins Goaltending
Tuukka Rask
(Anton Khudobin)
Stars Projected lineup (H/T Mark Stepneski @StarsInsideEdge)
Ok, they aren't playing the Bruins tonight, but if they were, I'd probably check Mark's twitter feed.
For the Wild? Tyler Ennis, Gustav Olofsson scratched, Alex Stalock in net.(H/T Michael Russo @RussoHockey)
Wild Forwards
HockeyBot5016: Jason Zucker — HockeyBot5012: Eric Staal — HockeyBot5064: Mikael Granlund
HockeyBot5011: Zach Parise — HockeyBot5009: Mikko Koivu — HockeyBot5003: Charlie Coyle
HockeyBot5059: Zack Mitchell — HockeyBot5007: Matt Cullen — HockeyBot5022: Nino Niederreiter
HockeyBot5026: Daniel Winnik — HockeyBot5014: Joel Eriksson — HockeyBot5017: Marcus Foligno
Wild Defense
HockeyBot5020: Ryan Suter — HockeyBot5024: Mathew Dumba
HockeyBot5025: Jonas Brodin — HockeyBot5006: Ryan Murphy
HockeyBot5036: Nick Seeler — HockeyBot5039: Nate Prosser
Wild Goaltending
HockeyBot5032: Alex Stalock
(HockeyBot5040: Devan Dubnyk)
Officiating roster.
(H/T Scouting the Refs):
Referees
Gord Dwyer #19
Dan O'Halloran #13
Linesmen
Vaughan Rody #73
Trent Knorr #63