The Bruins are in Manitoba, to play the Jets.

When last we left our intrepid heroes,…


they were playing the \[adjective] Minnesota Wild and \[insert drama here] they won. Tuukka Rask was excellent and Patrice Bergeron made a triumphal return, dominating at the faceoff dot, and logging two assists.


Yeah.
The Bruins have a good shot at the #1 spot in the division, with two games remaining vs division-leader Tampa Bay, and it actually is vaguely plausible for them to win the President's Trophy – they are 3 points behind the Predators with a game in hand and 2 points behind the Bolts with 2 games in hand, and 8 games remaining. Chara, McAvoy, and DeBrusk are all skating again, and Backes may skate today (he will not play), but given the favorable place in the standings, they will probably all get a couple more games rest. Per Cassidy, Charlie, Z & Jake are all likely to come back around Saturday but Rick Nash "Has not skated. He's the one that right now might be the farthest out."
Well, anyway, they play the Winnipeg Jets tonight. The Jets are the 5th place team in the league right now, and just clinched their playoff spot on Sunday (they are a mere 1 point behind the Golden Knights with a game in hand and 2 points behind the Bruins though the Bruins hold the game in hand vs them). They've got a lot of young players on their roster who are making waves, most notably Patrik Laine, who has a whopping 43 goals on the season, and Nik Ehlers with 28.
What the young @NHLJets have done this season is truly remarkable.

Most goals by players 21 & under (age as of Feb 1 – so Ehlers is included)Since 1988-89
1992-93 Nordiques 137 goals
1990-91 Nordiques 114 goals
>2017-18 Jets 105 goals
1992-93 Canucks 102 goals#NHLJets

— Ryan Moir (@rmoirstats) March 26, 2018

Their top points getter has been Bruin alumnus Blake "hits the ref" Wheeler, who has been an assist machine with 20g 65a 85p so far.
Goaltending in the 'Peg has been outstanding this year, with Connor Hellebucyk and Steve Mason replacing Hutch. Hellebucyk has been one of the more effective 'tenders out there this season with an impressive .924 save percentage, and a decent 2.36 GAA. This will be the 5th game in a Jets home stand in which they have won the previous 5 (after having lost the last three games of their road trip) so this is a team that is pretty hot.


Of course they're doing the stupid 'white out' thing this year.


Which is not very hot.
The Bruins have met the Jets once already this season in December, when Jets came to the TD Garden and the Bruins won in a 2-1 shootout victory.
Let us do some lines.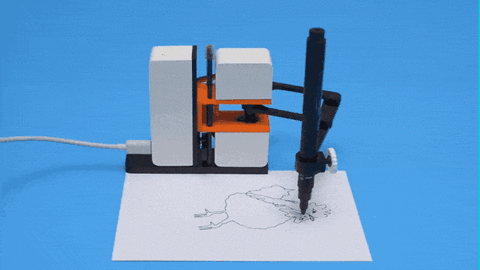 Bruins Forward Lines
Bruins Defensive pairs
Bruins Goaltending
Tuukka Rask
(Anton Khudobin)
Jets Projected lineup (H/T Jamie Thomas @JamieThomasTV)
The Jets have shut down Toby Enstrom for the season, and Jacob Trouba has only just been cleared from his concussion – he is likely to still be left off the roster, since the Jets have a playoff spot locked up.
Jets Forwards
Kyle Connor — Mark Scheifele — Blake Wheeler
Nikolaj Ehlers — Paul Stastny — Patrik Laine
Mathieu Perreault — Bryan Little — Joel Armia
Andrew Copp — Adam Lowry — Brandon Tanev
Jets Defense
Josh Morrissey — Tyler Myers
Joe Morrow (Really!) — Dustin Byfuglien
Ben Chiarot — Tucker Poolman
Jets Goaltending
Connor Hellebuyck
(Eric Comrie)
Officiating roster.
(H/T Scouting the Refs) It's a relatively inexperienced group tonight:
Referees
Brian Pochmara #16
Garrett Rank #7
Linesmen
Brandon Gawryletz #64
Ryan Gibbons #58