The Bolts are back in town – The Tampa Bay Lightning will play the Bruins tonight at the TD Garden, but will it be on NESN?
Eh, sorta…
The Bruins play for 1st place tomorrow and they're bumped to NESN Plus for Red Sox POSTGAME.

— dafoomie (@dafoomie) March 29, 2018
When last we left our intrepid heroes,…


they were playing the Winnipeg Jets and lost in a shootout 4-5. Anton Khudobin was in net, and let in a couple of goals that were sub-optimal. The team got their shots, and were strong on the power play but were on the wrong end of physicality.
The game was not without controversy as the first goal scored on Dobie was pretty ambiguous, and appeared to be called a no-goal on the ice, but was actually not signaled immediately but was then declared a goal – probably by a lineman – going into review, which was inconclusive.
Also in this game was a dangerous & predatory hit by Josh Morrissey on Matt Grzelcyk. With 1 second remaining in the period, seemingly in retaliation for a dramatic but otherwise clean hit by Marchand on Mark Scheifele, Morrisey charges from the slot to the corner, launching himself into a high hit crushing Grzelcyk's head into the glass. He then turtled when confronted by Tommy Wingels. Morrissey would receive a 5 minute major boarding penalty. Grzelcyk was helped off the ice, and did not return.

And to nobody's surprise, the Dept of Player Safety found a reason to avoid supplemental discipline.
No further discipline expected for Josh Morrissey boarding hit on Matt Grzelcyk from Bruins/Jets. Belief is that Grzelcyk made a quick turn to face the boards shortly before contact & put himself in a vulnerable position "immediately prior or simultaneously with the check"

— Joe Haggerty (@HackswithHaggs) March 28, 2018

Grizz was not expected to play with the team silent on his status, but he was skating in practice this morning.
The Bruins are playing #1 spot in the division, in the first of two games remaining vs division-leader Tampa Bay. They are 1 standings point and 1 ROW behind Tampa with a game in hand, so a home-team win tonight in any fashion will allow the Bruins to leapfrog the Bolts. It is vanishingly possible for them to win the President's Trophy – they are 4 points behind the league-leading Nashville Predators with a game in hand, and 7 games remaining. Chara, McAvoy, DeBrusk Backes and Grizz are all skating again, but they are all expected to get at least one more game rest. Rick Nash reportedly still is not skating. The unstated assumption in the press has been that both Nash and Grizz are dealing with concussions. Sean Kuraly is listed as having an upper body injury.
We've seen the Bruins play the Lightning before, we know what they are about. Both teams are deep and strong in all areas of the game. Good scoring, good goaltending, similar goal differentials. These two teams have been at the top of the league for months.
Let's do some lines.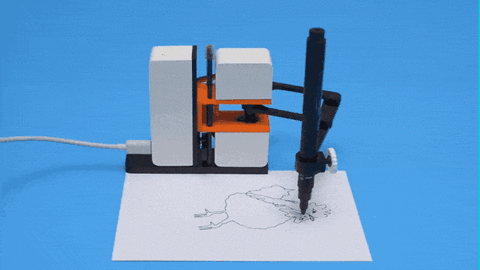 With 3 D-man questionable to play, it was looking like Carlo-Holden Krug-McQuaid Postma-Miller would be the pairs but both Grizz and big-Z were seen skating in morning practice. Grizz is a gametime decision, possibly with Tommy Cross in the wings. Paul Postma has just been sent to Providence. David Backes was also in morning rushes. Forward lines below reflect that, with Sean Kuraly being the odd-man out.
Chara, McAvoy, and DeBrusk are progressing well and could return this weekend.

If Grzelcyk can't go tonight, Tommy Cross would be inserted into the lineup. #NHLBruins

— Boston Bruins (@NHLBruins) March 29, 2018
Bruins Forward Lines

Bruins Defensive pairs
Bruins Goaltending
Tuukka Rask
(Anton Khudobin)
Lightning lineup (mostly per Caley Chelios of FoxSports @CaleyChelios):
Ryan Callahan has been out due to upper body injury and is not expected to play (though he did practice this morning). Jake Dotchin is questionable and Adam Erne is out indefinitely. Stamkos is battling something 'nagging' but will play tonight.
Lightning Forwards
J.T. Miller — Steven Stamkos — Nikita Kucherov
Yanni Gourde — Brayden Point — Tyler Johnson
Ondrej Palat — Anthony Cirelli — Alex Killorn
Chris Kunitz — Cedric Paquette — Cory Conacher (Ryan Callahan?)
Lightning Defense
Victor Hedman — Anton Stralman
Ryan McDonagh — Dan Girardi
Brayden Coburn — Mikhail Sergachev
Panthers Goaltending
Andrei Vasilevskiy
Louis Domingue
Officiating roster.
(H/T Scouting the Refs):
Referees
Trevor Hanson #14
Francois St. Laurent #38
Linesmen
Michel Cormier #76
Matt MacPherson #83