In an inspired move, Don Sweeney re-signed Big Bear on Campus Zdeno Chara to a one-year extension for $5 million plus $1.75 million in bonuses.
Getting Chara to agree to a short-term but money laden deal is a stroke of genius in a couple of ways. First it allows for Chara to continue to work with the Bear Cubs, especially the defensive ones in Charlie McAvoy and Brandon Carlo, as an on and off ice coach.
For one, it means that Chara believes in what the Bruins are working towards. It's essentially the confirmation that he believes that the Bruins can and will win another Cup during the final years of his NHL career. Not to oversimplify things, but he doesn't sign if it doesn't think that it's a goal that can be reached in Boston. And playing a direct hand in the on-ice development and progression of players such as Carlo and McAvoy, keeping Chara around as an unofficial player-coach is simply worth more than the $5 million contract he's on.
In the other, it allows Chara to have a significant short-term deal that will free up some cap space when several of the cubs are due to be extended.
It's in summer 2019 that the Bruins will have to pay Ryan Donato, Danton Heinen, Brandon Carlo, and Charlie McAvoy. Jakob Forsbacka Karlsson, should he make the jump to the NHL and prove capable, can also be included in that group. And the Bruins already have seven players making at least $5 million on their books for that season, so avoiding adding another one (and at age 43 in the case of Chara), was a must.

"Looking at this from a bunch of different angles, for us, we have some forecasting to do in the next couple years," Sweeney admitted. "And we think the young group is emerging for our hockey club, and we want to be able to explore some of the possibilities of signing some players. That was relevant in all of our conversations."
I can't think of any reason why any Bruins fan would dislike this deal. Glad you're staying and welcome back, Captain!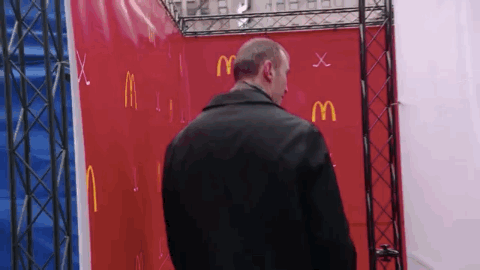 Fitting that today he also had this Instagram post about loyalty, with one entirely loyal and devout Bruin, John Bucyk.
Big Zee: "I'm very thankful and grateful to be in this position."

— Boston Bruins (@NHLBruins) March 28, 2018
Another piece of good news from the Bruins regarding injuries:
Sweeney says Chara skated today along with Charlie McAvoy, David Backes, and Jake DeBrusk. Rick Nash has not resumed skating. #NHLBruins

— Boston Bruins (@NHLBruins) March 28, 2018
One step closer to the playoffs, one step closer to their being on the ice.