The Bruins are hosting the Florida Panthers tonight at the TD Garden. BE THERE!
(or don't but it should be a really good game that will help determine who the Bruins see in the first round of the playoffs, so if you don't watch it, I will surely make fun of you.)

When last we left our intrepid heroes,…


they met the Tampa Bay Lightning in a completely boring…


MAYHEMFEST!
The Bruins emerged with a flawless victory.

The Bruins leaped into the #1 spot in the division, but Tampa Bay had a game against the Rangers, bitch-slapping them 5-1, and jumping to a 1 standings-point & 1 ROW lead over the Bruins, but now the Bruins have 2 games in hand. The Boys in Black have one more game vs Tampa this season. Tampa also plays Nashville on Sunday.
The Bruins remain 4 points behind the league-leading Nashville Predators with a game in hand, and 6 games remaining. Chara, McAvoy are both skating again, but they are not expected back in the lineup until Sunday. Rick Nash reportedly still is not skating. There has been no update on Sean Kuraly, who has an upper body injury.
The Fancy Cats dealt the Bruins a 0-3 loss last time these two teams met. They are struggling to get into the playoffs, being a mere 3 points out, but with only 6 games remaining, their path is a narrow one. They went 5-4-1 in their last 10 games. Their top points-getters are centermen Aleksander Barkov at 26G-49A-75P and Vincent Trocheck at 30G-40A-70P and left wing Jonathan Huberdeau at 25G-42A-67P. Their top defensive pair is Yandle-Ekblad at +3/54P & +5/35P. They are unusual in that both goaltenders Luongo & Reinmer have played about half a season.
Let's do some lines.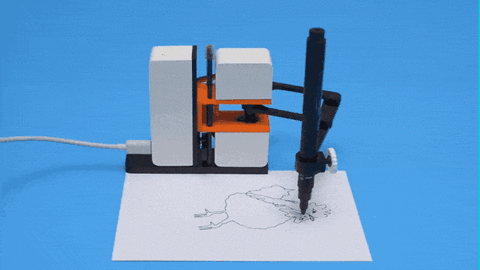 Bruins Forward Lines

Bruins Defensive pairs
Bruins Goaltending
Tuukka Rask
(Anton Khudobin)
The Panthers have moved newbie Frank Vatrano down from the 2nd line, but is generally pretty healthy.
Dailyfaceoff suggests that they have pulled wing Maxim Mamin and inserted newbie Henrik Borgstrom as a center.
It doesn't make sense to me, but here it is.
Panthers Forwards
Evgeny Dadonov — Aleksander Barkov — Nick Bjugstad
Jonathan Huberdeau — Vincent Trocheck — Jamie McGinn
Frank Vatrano — Henrik Borsgtom — Denis Malgin
Derek MacKenzie — Jared McCann — Colton Sceviour
Panthers Defense
Keith Yandle — Aaron Ekblad
Michael Matheson — Mark Pysyk
MacKenzie Weegar — Alex Petrovic
(Ian McCoshen)
Panthers Goaltending
Roberto Luongo
James Reimer
Officiating roster.
(H/T Scouting the Refs):
Referees
Trevor Hanson #14
Francois St. Laurent #38
Linesmen
Michel Cormier #76
Matt MacPherson #83