Yesterday, Sports Illustrated published an amazing story about longtime Boston Bruins captain Zdeno Chara, including a candid look at him at home, with regards to his insane training regimen, and how teammates look at him.
One of the first things we find out is that Chara catalogues each of his workouts, his training, even his puck shooting. He keeps recent years' data with him at home in a nondescript office folder.
…For almost three decades now, the 41-year-old Bruins defenseman has meticulously catalogued every single one of his offseason workouts. Each exercise. Each repetition. Each kilogram. Curious how many pucks he shot on, say, Aug. 31, 2014? How long he spent, oh, mountain biking on July 17, 1996? Those details live within that folder, protected by a plastic sleeve, stashed above his desk in the family's combo office-playroom.
Knowing the above information makes it unsurprising that he has his older journals at home in Slovakia.
Peeling open the folder, Chara thumbs through years of data. "So that's 2017, 2016, '15, '14 . . . every day, what I did," he says. "And I have a whole bunch at home, too, in Slovakia." The record-keeping began there. His father, Zdenek, was an Olympic Greco-Roman wrestler for communist Czechoslovakia who later became the Slovak national team coach. He had young Zee swinging a hockey stick encased in a flower pot of hardened concrete, and performing shoulder raises with buckets of water that Zdeno pumped from a 13-meter-deep, hand-dug well.

But more than hard work, Zdenek stressed working smart. And smart workers used journals.

To this day, at the outset of each summer, Chara sits down and scripts his training sessions in month-long segments. "I'm a thinker," he says. "I like to do the work of preparation. When I start doing things, I like to already have a purpose." He begins with a basic workout calendar on the first page, then breaks down each workout into sets, reps and weight on the second. The remaining pages are left blank, to be filled later with a running diary detailing how every exercise makes his body feel. Each ache. Each sore. Each burst of energy, color-coded and organized chronologically since adolescence. "You can easily figure out patterns of preparation," he says. "It's like a big puzzle."
I love how he documents how each session makes him feel. I think Count Rugen would enjoy his pain journal.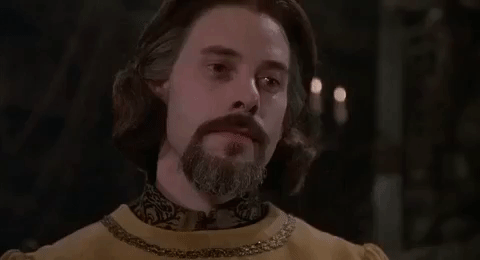 Perhaps the most surprising part is learning that Zdeno still relies on learning about new methods from other athletes in sports with some similar but different skills than hockey requires, like speed and figure skating. Chara has consulted a local skating and skills coach who has helped him to wield his massive frame in space with more efficiency.
In Chara's eyes, every elite athlete has wisdom to impart. He has sought powerlifting tips from Slovakian weightlifter Martin Tešovič and discussed endurance-based training with professional cyclists, such as countryman Peter Sagan. His pregame warmup now incorporates throwing and kicking a tennis ball, an exercise borrowed from NHL goalies. After meeting Olympic ice dancers Alex and Maia Shibutani at a Bruins game in 2016, Chara asked for help improving his balance and skating stride; the siblings FaceTimed him from the ice that summer and passed along drills. He also used to Greco-Roman wrestle regularly with his father's national team charges, believing the stand-up style was good training for puck battles. "I still do that every summer, but not as much as I used to," he says. "All the other guys are retired."
With all his training and planning, Chara doesn't need a trainer for motivation. In fact he has plenty of it to spare, even calling up Bruins teammates to get them working out during bye weeks.
"He doesn't need a trainer or a coach yelling at him to get back in shape," says retired Boston teammate Andrew Ference. "He's the opposite. He needs people to tug on his reins: 'Zee, you're playing 28 minutes a night, we're in the playoffs, you don't need to go into the gym and have a full workout after the game.' " Consider: On the second day of the Bruins' bye week in early January, Miller received a call from Chara, suggesting that they book ice time with team power skating coach Kim Brandvold to stay fresh. "I don't like to sit around and do nothing," he says. "I like to keep getting better, staying in the rhythm."
With all the stuff he has going on, he's worried about sitting around a bit and resting during a mandated five-day resting period. I guess that's how he will ensure that he'll play until he is 45, which is only four years away.